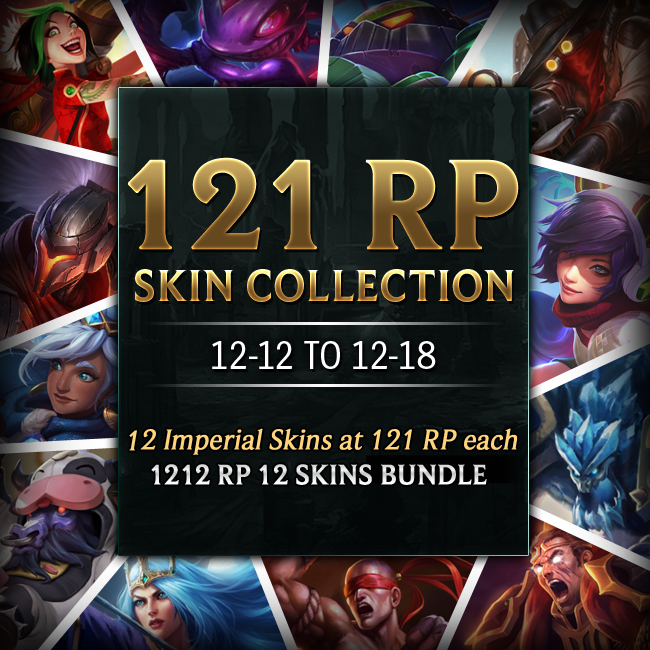 12/12 PROMO
Don't miss out on this great deal!
Get these imperial skins at 121 RP each, available from December 12 to 18.
High Noon Jhin
Infernal Diana
Firecracker Jinx
Battle Boss Blitzcrank
Arcade Ahri
Project: Yasuo
Freljord Taliyah
Void Fizz
Arcade Miss Fortune
Glacial Malphite
Arcade Sona
But that's not all! Get up to 70% OFF per item with the skin and champ bundle! Get 12 skins and 12 champs for 1212 RP!
SKINS
Moo Cow Alistar
Warring Kingdoms Katarina
Queen Ashe
Headhunter Master Yi
Dragonslayer Vayne
Lord Darius
Muay Thai Lee Sin
Deep Terror Thresh
Wicked Lulu
Night Hunter Rengar
Warring Kingdoms Tryndamere
River Spirit Nami
CHAMPS
Alistar
Katarina
Ashe
Master Yi
Vayne
Darius
Lee SIn
Thresh
Lulu
Rengar
Tryndamere
Nami
Buy shells here
You may also purchase shells through Airpay! Find retailers near you here