One day, one game, one grand event!
Get ready to be part of the biggest League of Legends event in the country as Garena Philippines in partnership with SMART Games, PHILIPS, Cosplay Network Philippines, Razer, CoolerMaster, Red Bull and PLDT Alpha Enterprise bring you RAMPAGE 2013.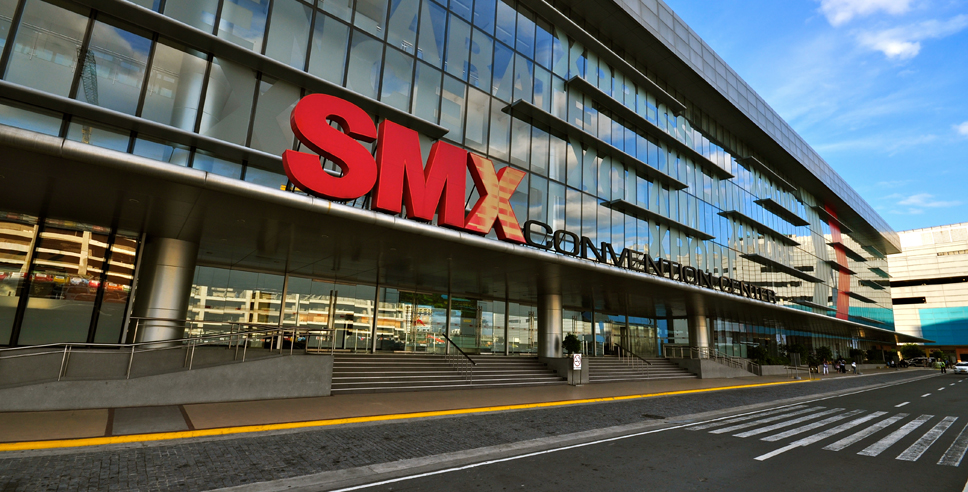 With the enormous support and love for the League shown by the local Summoners as evident in last year's Rampage attendance, we decided that this year's gathering is fitting of a much grander venue. Thus, we are bringing Rampage to SMX Convention Center – Mall of Asia, Pasay City on August 10, 2013 for a whole day full of epic and exciting moments.
Check out below on what you can expect from Rampage 2013:
SEASON THREE NATIONALS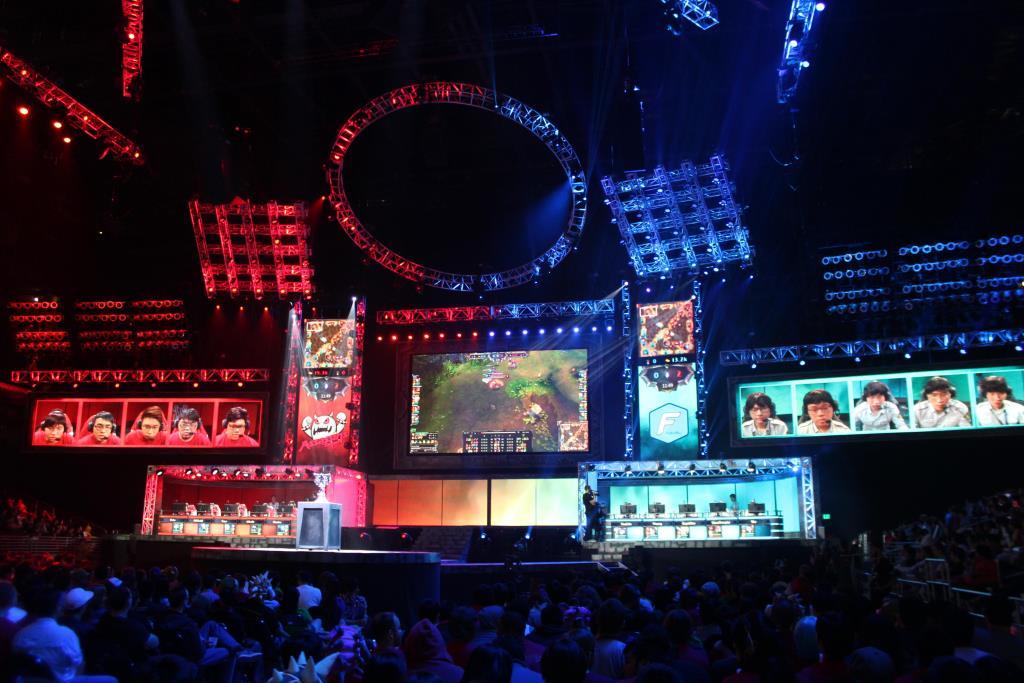 Witness non-stop eSports action unfold as eight of the country's top League of Legends teams, qualified through months' worth of online and offline qualifiers, battle it out for the honor of representing the country in the Season Three Regionals in Vietnam. Aside from the fame that comes with being the Philippines' representative and a shot for the League of Legends Season 3 grand prize of USD 1,000,000.00, the champion team is guaranteed to take home the lion's share of the PHP 60,000 worth of cash and item prizes plus flight and accommodations in the Vietnam Regionals.
For more information on the qualified teams as well as the ongoing qualifiers, you can go to http://lol.garena.ph/featured/season-3-national-qualifiers
COSPLAY CLASH COMPETITION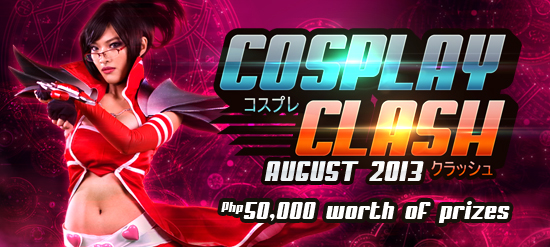 Watch as your favorite League of Legends champions come to life and take the center stage in this year's Cosplay Clash competition. With PHP 50,000 worth of prizes at stake, Summoners as well as cosplay enthusiasts will surely be treated to a clash of the best League of Legends cosplays this side of the globe. So get your cameras, spare batteries or portable charger ready!
Not convinced yet? Then check out this teaser video courtesy of our partners at Cosplay Network Philippines
If you are interested to be part of this competition, you can check out the full contest mechanics
RAFFLES AND GIVEAWAYS
Everyone is a winner in Rampage 2013. Thousands of premium goodies are waiting and to be given away for FREE via our activities throughout the event day:
o Just by attending the event, you get a chance to take home Razer Naga Hex League of Legends Edition Mouse, Razer Goliathus League of Legends Edition mousepad, Razer messenger bag or premium League of Legends merchandises through our ONSITE RAFFLES AND GIVEAWAYS.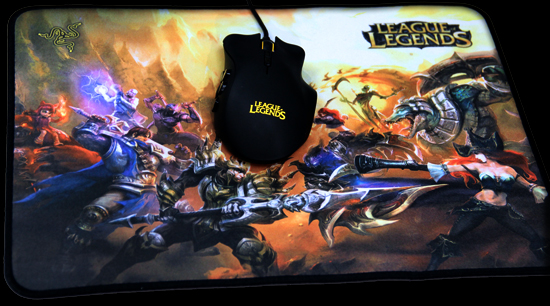 o Get the required number of stamps needed from our sponsors on your EVENT PASSPORT and get yet another chance to take home premium League of Legends merchandise!
LEAGUE OF LEGENDS MERCHANDISE FOR SALE!
Imported original League of Legends merchandise would also be on sale at our merchandise booth. Teemo and Rammus hats, Blitzcrank hoodies, LoL shirts, LoL ballers and a lot more will be available. So start saving up and be sure to buy them on Rampage 2013! It's a one-day sale only, and it's limited stocks.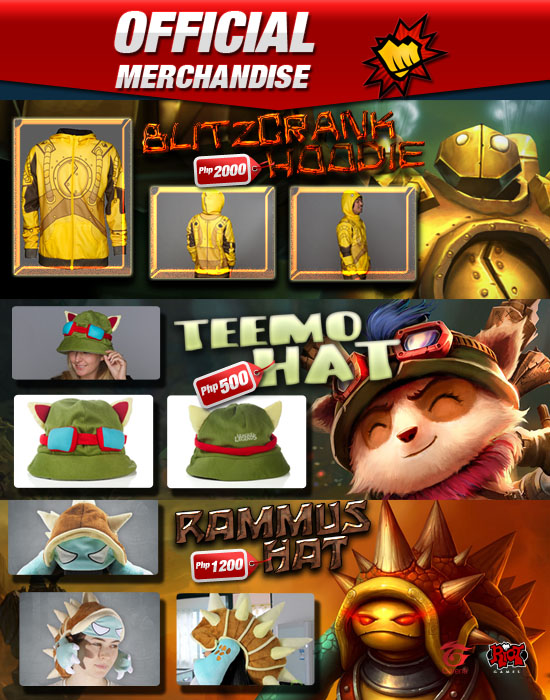 Click here to check out the other LoL merchandise available at Rampage 2013
All that and more in one day, for one game, one grand event. Mark your calendar, tell your friends. We'll see you all at Rampage 2013 and let's make this one memorable moment for Summoners in the Philippines!
If you won't be able to drop by Rampage 2013, then you can still watch the action unfold by watching the whole event broadcast live via the Garena PH eSports Twitch Channel. You can also check out the latest updates on the official League of Legends Rampage 2013 microsite.
How to take part in this year's biggest League of Legends event, you ask? Then check out more info below and get ready to yet again unleash the legend in you!
WHEN: August 10, 2013 (Saturday)
WHERE: SMX Convention Center Halls 1 & 2 – Mall of Asia Complex – Pasay City
HOW TO GET TO THE VENUE:

View SMX Convention Center in a larger map
From the North:
Option 1. Quickest way to commute is by riding the Metro Rail Transit (MRT) Blue Line southbound. You can go down at the Taft Avenue Station and then either ride a bus bound for SM Mall of Asia or Baclaran or take a jeepney bound for SM Mall of Asia on the intersection below the terminal.
Option 2. You can also just take a bus going to Pasay/MOA if you are not pressed for time.
From the South:
If you are coming from Alabang or any area from the south, you can take the jeepney going to Pasay Rotonda and then take the jeepney or bus under the Taft Avenue MRT station.
If you are coming from the Manila/Caloocan area or near the LRT stations:
Best way is to take the Light Rail Transit (LRT) southbound and go down at the EDSA-Taft Avenue station, use the footbridge that connects the LRT station to the MRT station and then ride a jeepney or bus going to SM MOA, signboard is SM Mall of Asia, of course. Also, there are jeepneys via Taft Avenue that go straight to MOA.
If you are in the Roxas Boulevard/Baclaran/Paranaque area:
There are jeepneys that pass by that have signboards saying MOA, these jeepneys have terminals in the MOA area as well.
For private vehicles: SM Mall of Asia/SMX is at the southern tip of EDSA so it is very easy to get to the area (check out map above). Just be sure to brave the traffic during rush hours if you are coming from the north and Makati area. Parking is available in and around Mall of Asia.
ENTRANCE TICKET PRICE: PHP 150 (Free admission for children below 3 feet)
INCLUSIVE OF:
- Permanent Riot Graves skin promo code
- Starter Pack promo code containing the following in-game items:
o Permanent Ashe champion
o Permanent Soraka champion
o Permanent Master Yi champion
o Permanent Ryze champion
o Permanent Freljord Ashe skin
o Permanent Assassin Master Yi skin
o 7-day XP boost
- Event passport (for sponsor stamping)
- Entry stub for the raffle(s)
- Access to all the day's activities
TICKET BOOTH OPENS AT 9 AM; GATES OPEN AT 10 AM
For everyone's safety, the following security guidelines will be put in place and should be followed at all times:
1) All attendees are subject to security check/frisking to be conducted by the SMX or event security staff.
2) Food is strictly prohibited within the event hall. Drinks are allowed.
3) The following items will not be allowed inside the event hall:
a. Firearms, ammunitions and explosives of any kind
b. Flammable materials and/or fireworks
c. Illegal drugs or alcoholic drinks/beverages
d. Other items that may be deemed deadly or dangerous
4) Individuals under the influence of alcohol and/or illegal drugs will not be allowed to enter the venue and will be escorted to the proper authorities.
5) Smoking is strictly prohibited within the SMX Convention Center and the event hall.
6) The event organizers and SMX Convention Center will not be liable for any loss or damage to personal belongings.
7) The event organizers reserve the right to deny entry and/or escort outside any individual deemed unruly and may be surrendered to the proper authorities.
*Event details and activities may subject to change without prior notice*