LoL Day Challenge - Extended!
Posted on 04/02/2012 by LoL PH Admin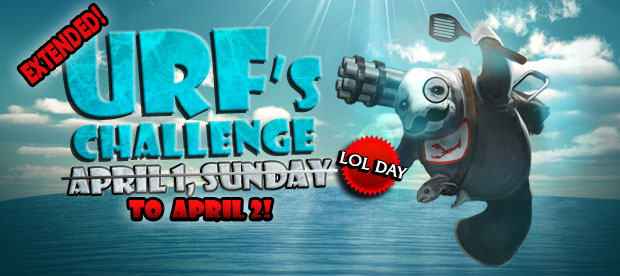 Greetings Summoners!
Due to some technical issues yesterday, we are extending LoL Day: Urf's Challenge until today. You guys have until 11:59 PM tonight to complete your 15 wins. So don't miss this opportunity -- get the limited edition Urf the Manatee skin!