Heartseeker's Lucky Arrow
Posted on 02/13/2017 by LoL PH Admin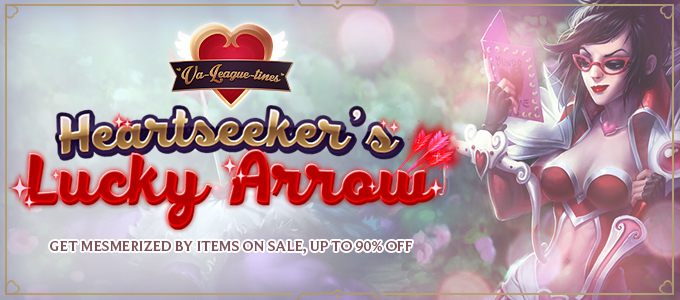 Heartseeker's Lucky Arrow
Lucky Sweethearts have been charmed by the heartseeker's arrow! Get mesmerized by special offers, up to 90% OFF. Open the client to find out!
Event begins on February 14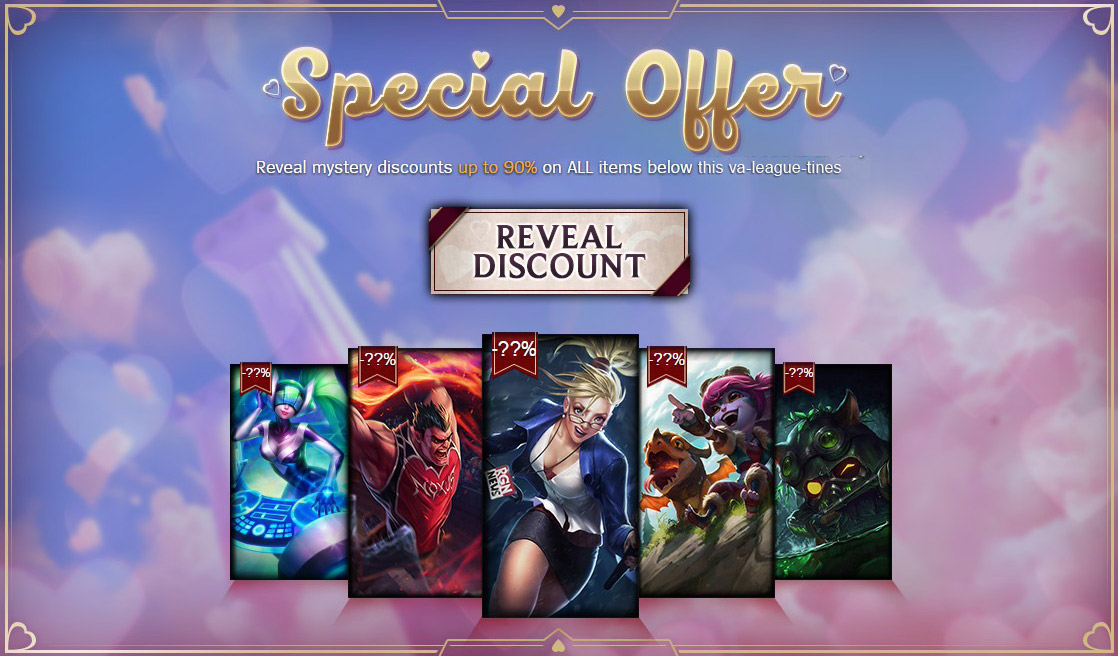 Here's how it works!
Lucky players will receive a pop-up on your League Client with exclusive deals.

The discount is drawn when you open the deal. Discount varies per item, at up to 90% off.

Once you close the pop-up, you may reopen it again by relaunching your client.

The special offers are currently only available in the legacy client. For beta client users, you may login your garena accounts and launch the legacy client to view your offers.
Need RP? Find shells here!