Rampage 2017 - Barkada Bundle : 10 + 1
Posted on 04/21/2017 by LoL PH Admin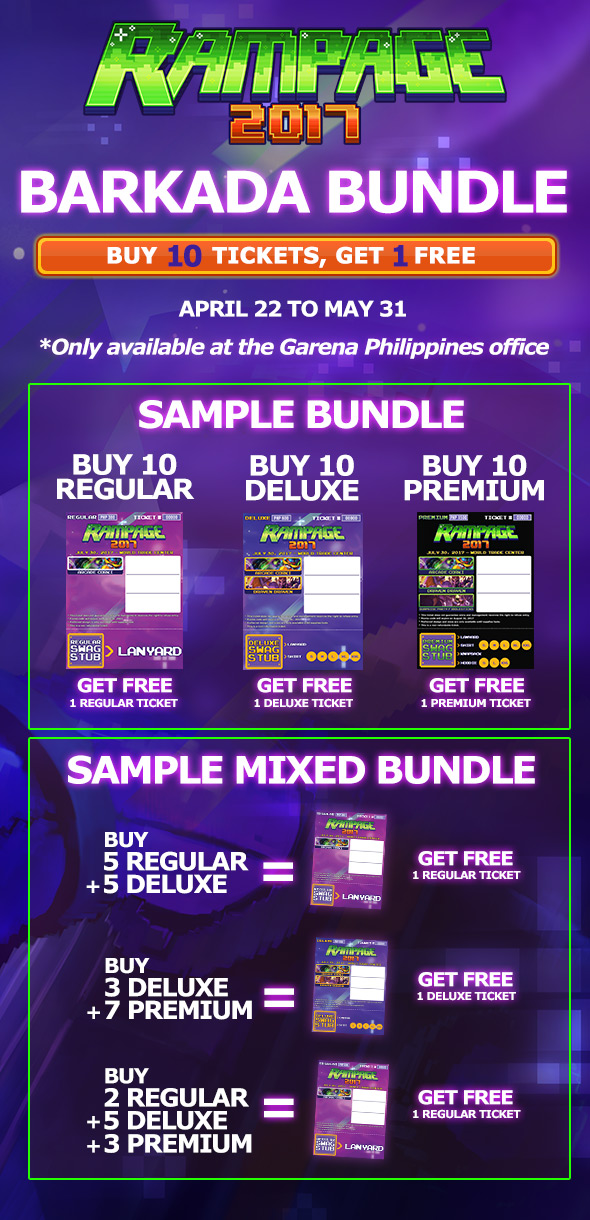 FAQs :
Is the promo available in all ticket selling outlets?
No, the promo is only available at the Garena office.
I already bought a ticket before the promo, can I buy more tickets and just add my pre-bought ticket to get the freebie?
Nope, tickets must be bought in bulk and at the same time.
Does the 10 tickets have to be of the same type? Or can it be mixed? What will be my freebie if so?
The bundled tickets can either be of the same type or mixed.
If all 10 tickets are of the same type, the free ticket will also be the same.
If the tickets are mixed types, the lowest denomination will be the free ticket.
We still need to look for more friends to buy the bundle with us, until when is the promo active?
The promo will run from April 22 to May 31, 2017 only.
For more info, you can visit the Rampage 2017 Website
Discuss here.