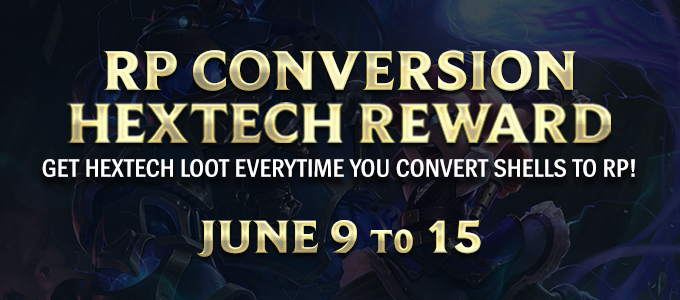 RP Conversion Hextech Reward

Promo Duration: June 9, 11:59 AM to June 15, 11:59 AM
Receive up to 10 free Hextech chest and keys everytime you convert shells to RP during the event period!
How to Convert Shells to RP:
1. Top Up your Garena Shells through participating outlets or through this page.
2. Launch League of Legends through Garena
3. Click "Store" on the client lobby
4. Click "Purchase RP"
5. A pop-up will appear and it will require you to login with your Garena cridentials.
6. Convert Garena Shells to RP in the following denominations: 20, 50, 100, 200, 250, 300, 500 to 1000
7. The confirmation page will show your bonus rewards!
See the list of Hextech rewards below!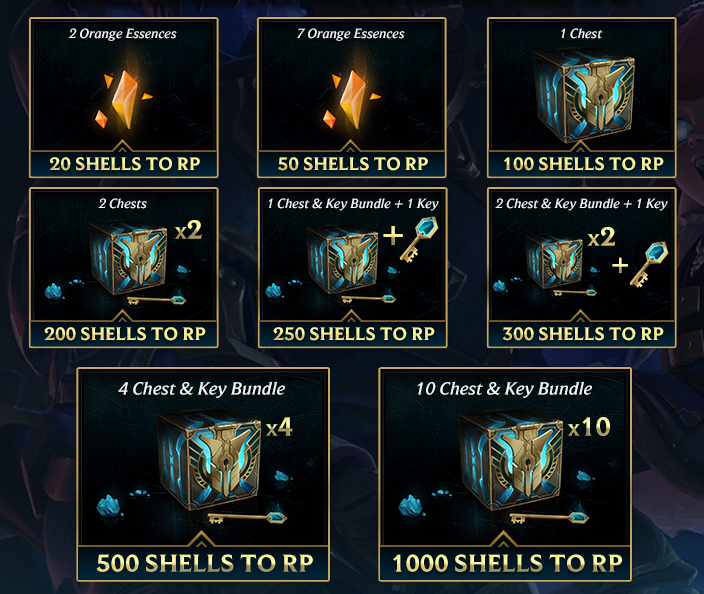 Get shells here!