Elite Boost June 23 to 26
Posted on 06/13/2017 by LoL PH Admin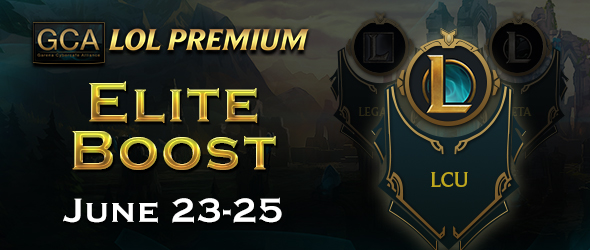 Greetings summoners!!
To celebrate the successful launch of the League Client Update, we have a special treat for you!
This coming weekend we will be activating a +200% IP and XP Boost, and All Champions Unlocked which can be experienced at all GCALP Partner Cafes! Event starts on June 23, 12:00PM and ends on June 25, 12:00AM.
Find a GCALP cafe through this
link