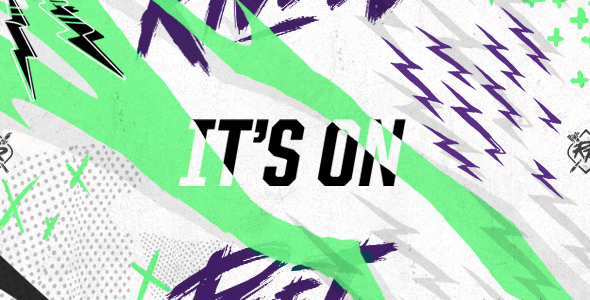 It's time to settle the score and find out the best regions in these cross-regional event: RIFT RIVALS!
WHAT IS RIFT RIVALS?
Rift Rivals will be held across the world during July 3-9. The event will pit regional rivals against each other in grudge matches for glory and bragging rights.
Five tournaments will pit teams from all 13 regions with their closest rivals and re-open old wounds as they face their nemesis on the Rift. Each tournament will vary in numbers of invited teams, venues, and format - but every event will pair one region against each other, so you won't see any games between teams from the same region (no Telecom Wars or the Battle of European mascots).

The best teams from our very own Garena Premier League, will face the top three teams from the Oceanic Pro League and LoL Japan League, respectively.
PARTICIPATING TEAMS IN RIFT RIVALS: GPLxOPLxLJL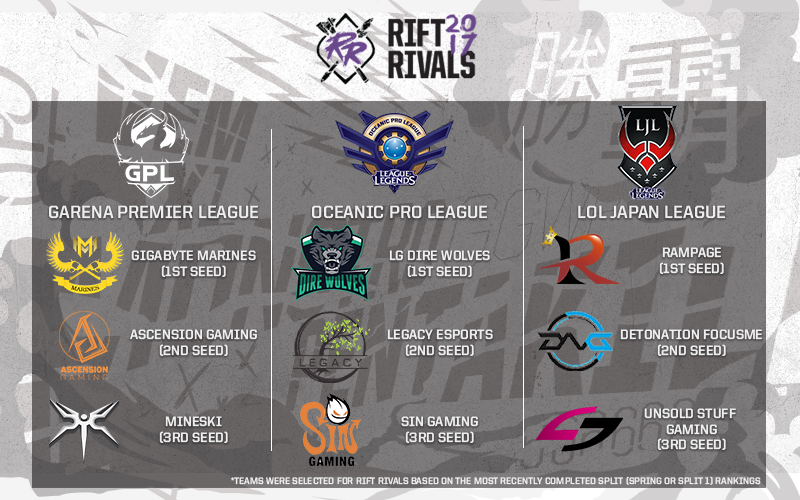 Click image to enlarge


TOURNAMENT FORMAT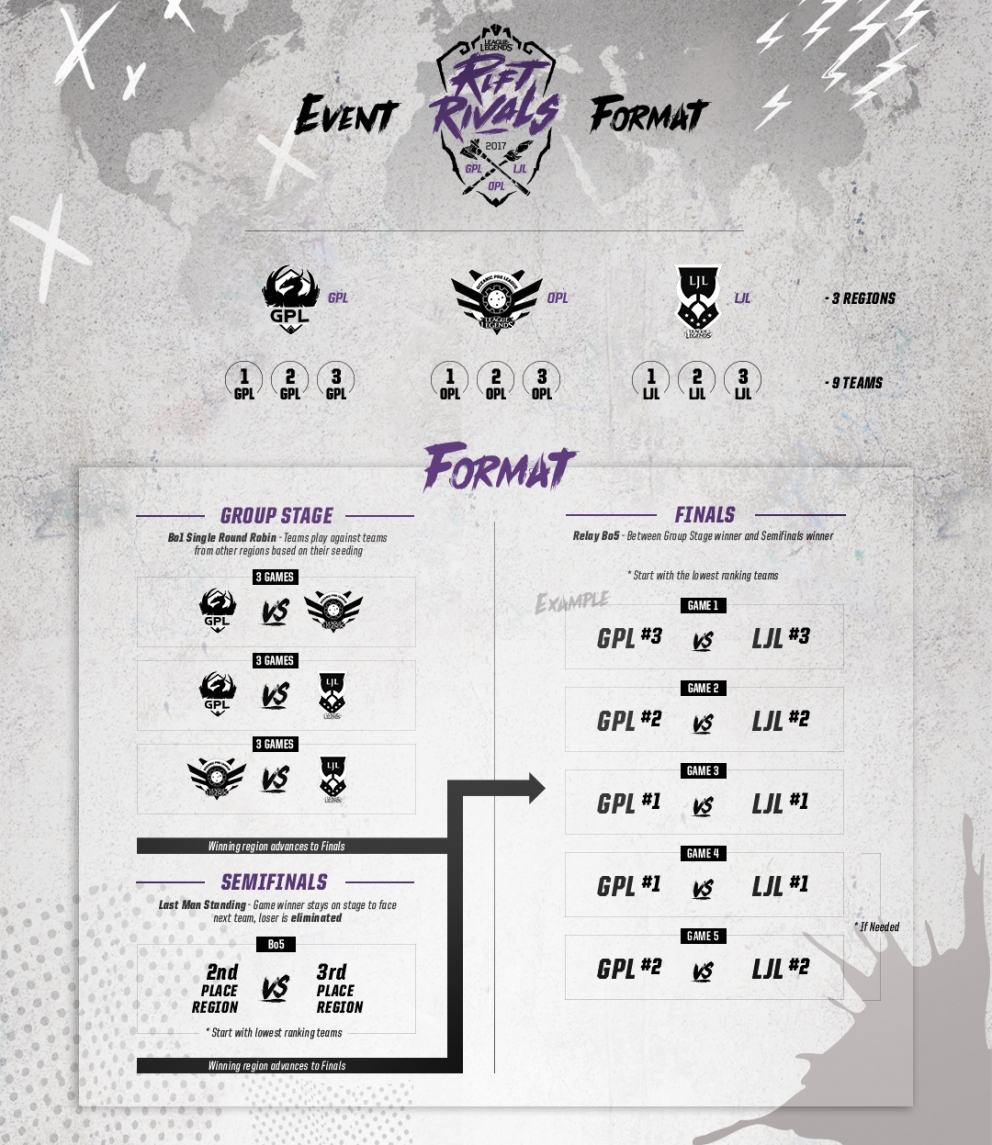 Click image to enlarge
SCHEDULE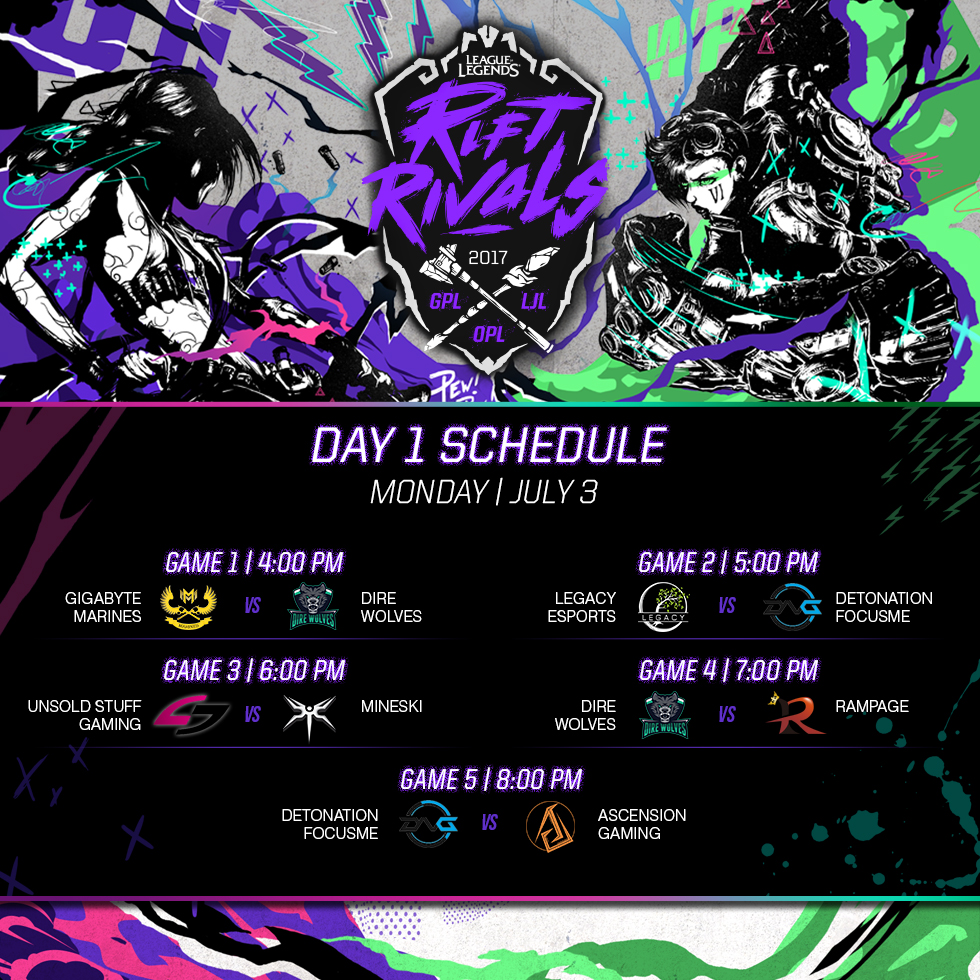 *All games will start at 4:00 PM (PH time)
It's going to be fun and exciting as the teams participating in Rift Rivals: GPL x OPL x LJL battle it out for regional pride and glory.

Catch Rift Rivals 2017 : GPL x OPL x LJL live at gaming.youtube.com/phgarena/live
Visit lol.garena.ph for more updates.