Star Guardian Digital Art Contest Vol. 2
Posted on 08/18/2017 by LoL PH Admin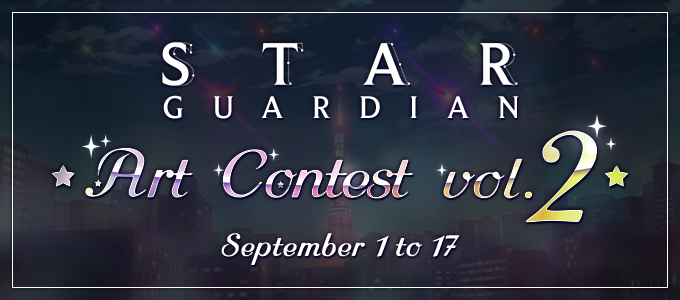 STAR GUARDIAN DIGITAL ART CONTEST VOL. 2
The Star Guardians have returned but this time we're introducing a whole new team from a whole different Star System!
In the beginning of all things, the First Star gave its light to create the universe. New worlds were born—and with them, warriors imbued with the light of the First Star. These protectors are supernovas blazing bright, yet destined to collapse as furiously as they burn.
They are the Star Guardians
this time around, we won't make this an exclusive digital art contest but we also welcome traditional fan art entries! Read on to learn more.
Event Mechanics:
Create a Star Guardian anime-themed digital fanart and/or a Star Guardian anime-themed traditional fanart
Digital art must stay digital (no scanned artwork) while traditional artwork must be scanned.
Email your entries to events@lol.ph with the subject "Star Guardian Art Contest Vol 2" along with the following details:
--------------------------------------
Complete Name of Contestant:
--------------------------------------
You may submit your entry as soon as you finish it and the submission will end on September 17, 2017 @ 12MN. Entries beyond this date will not be entertained.



File name of photo must be the contestant's name. Entries with incomplete information and wrong email subject shall be considered invalid.





Remember to keep the PSD/SAI file so that it's easier to check in case we encounter an ownership issue.





Collaborations are allowed. But please choose ONE representative to submit the entry and receive the prize in case you win.




No limit in entries per person. But please keep in mind we look for quality, not quantity. Even though you can send multiple entries, you can win in one or both categories only once.


Keep entries decent and suitable for all ages.





We will not accept renders (cropping another persons drawing and just changing the background). Also, do not submit images from the internet (we do not tolerate art theft!)
Winners will be notified via email and will be posted in our website and forums.





All submitted entries shall become property of Garena PH and shall have full ownership rights over submitted entries.





Judges decision is final.
Digital Art:

1st Place - 3000 RP
2nd Place - 2000 RP
3rd Place - 1000 RP
Honorable Entry Winners - 300 RP each
Traditional Art:
1st Place - 3000 RP
2nd Place - 2000 RP
3rd Place - 1000 RP
Honorable Entry Winners - 300 RP each
1. Do we need all existing Star Guardians included on the artwork?
That depends on you. You may, but having all characters isn't a requirement.
2. Are we allowed to design our own Star Guardian League champion, or only existing ones?
We welcome fanarts of the existing Star Guardians, but you're also free to design your own Guardian. Go crazy, be creative!
4. How anime is anime in this criteria? Are there any specific painting styles required? We'd just like to stick with the overall theme of Star Guardian, which is an anime-based genre. No requirement on your painting/coloring styles or drawing strokes -- We understand an artist has his own style, and we respect that.
5. When will I receive my prize?
Winners will be announced on September 22 and will be posted in all LoL PH official pages. Insertion of prizes may take up to 3-5 working days.