Pets on the Rift
Posted on 10/13/2017 by LoL PH Admin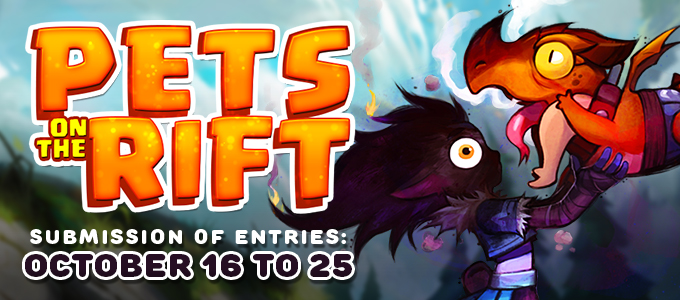 Greetings, Summoners!
For this event we're putting the spotlight on our furry, feathery, and scaly friends! Dress-up your pet as anything League of Legends theme and stand a chance to win some amazing prizes!
Read the mechanics below:
Create a fancy and creative League of Legends cosplay for your pet. The cuter, funnier, and wittier it looks, the better!
It can be anything related to League of Legends (a champion, a poro, a minion, a neutral monster or even a ward!). The theme is League of Legends so just be as creative as you can!

Submit a picture of your pet in cosplay through the google form HERE, until October 25, 11:59 PM (Yes, 1 minute before October 26).