The Spooky Halloween Store
The cold mist of Harrowing creeps in, followed by the mysterious dissappearance of the shopkeeper. Find the clues and hidden items he has left behind to open mystery deals! Hurry to the client before the shop closes!
This store will spook your League of Legends client until 1st November 2017, 6:00 AM.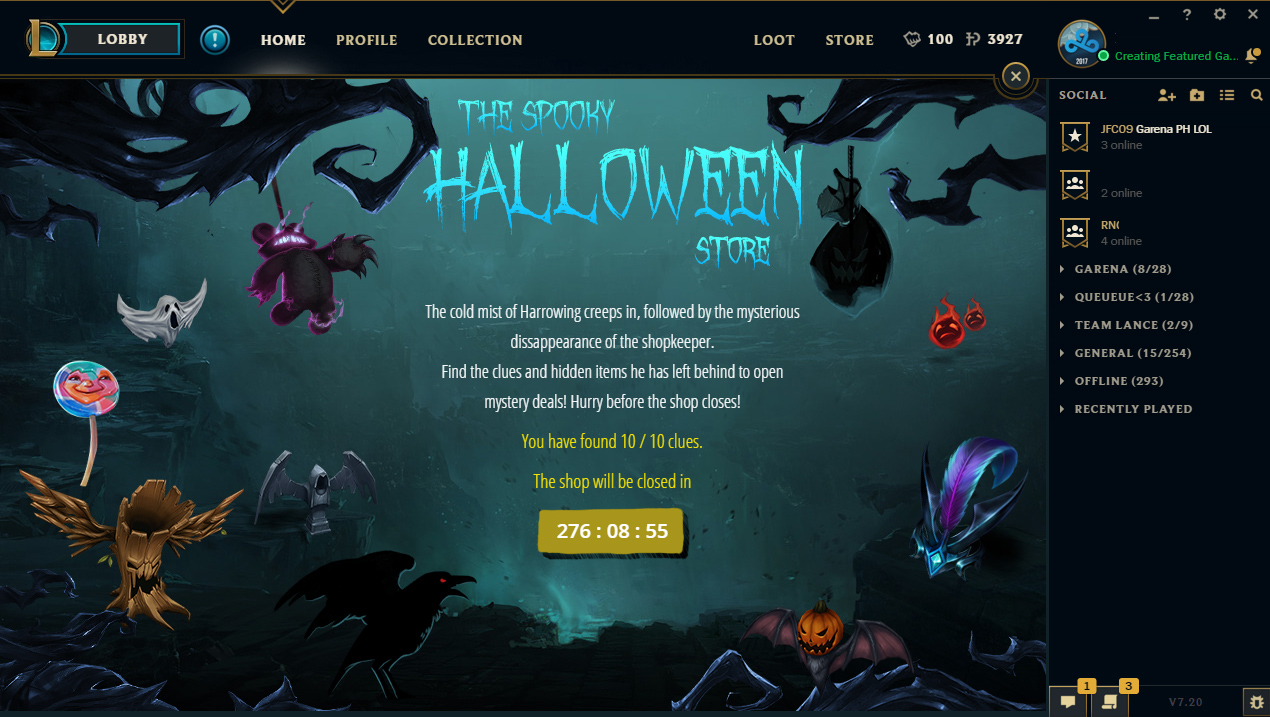 The store looks like the woods full of mystery. When you click one of its many glowing entities, you would receive deals for skins, bundles, and hextech items.
How do I view this offer?
After you view your offer for the first time, if you want to view it again, just click the MYSTERY DEALS button, as shown below:



Note that you can only see this offer if you logged in for the last 30 days.