Get Snacked: GCALP Elite Tournaments
Posted on 11/03/2017 by Tournaments Team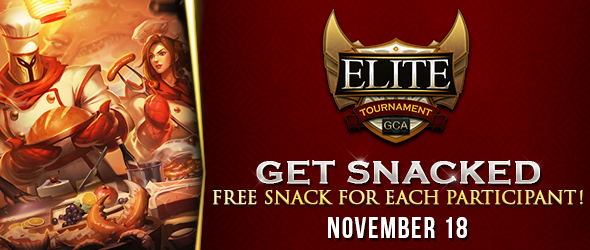 Free snacks everyone!
It's time to head out and gather your teams as we bring you another set of GCALP Elite Tournaments. Battle it out with other teams for a chance to win these awesome prizes:

Ready to be Elite? Head on these cafes for a dose of competitive League of Legends:

See you there!