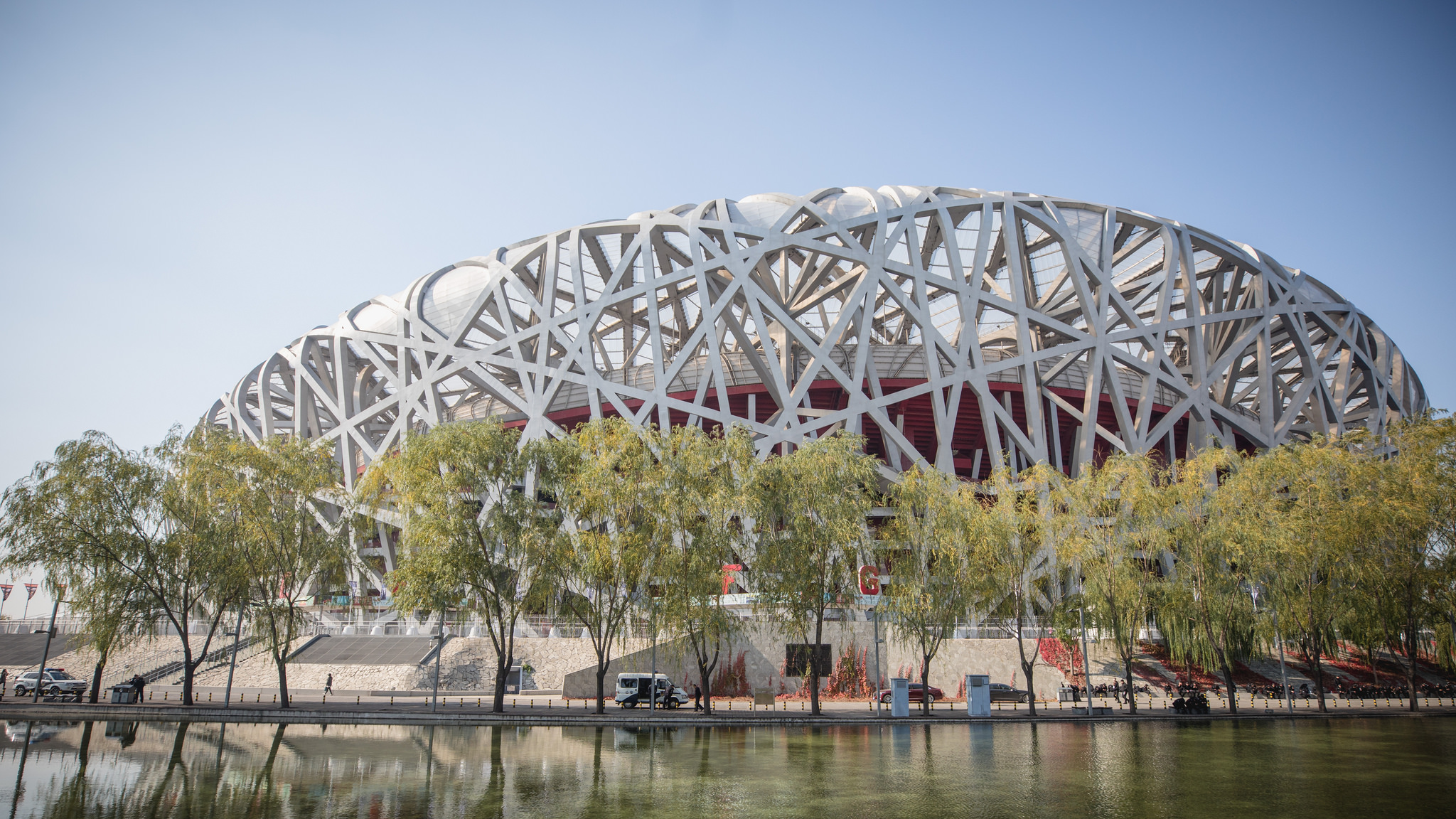 Bird's Nest (Beijing National Stadium)
Samsung Galaxy fought off their slow start in Worlds 2017, settling for 2nd seed out of Groups. But they surprised everyone after dismantling tournament favorites, LongZhu Gaming in the Quarterfinals. They easily dispatched the last remaining Chinese team, Team WE in the Semifinals. A lot of analysts voted Samsung Galaxy over SK Telecom T1 in the Finals, but no one expected that a 3-0 sweep will happen.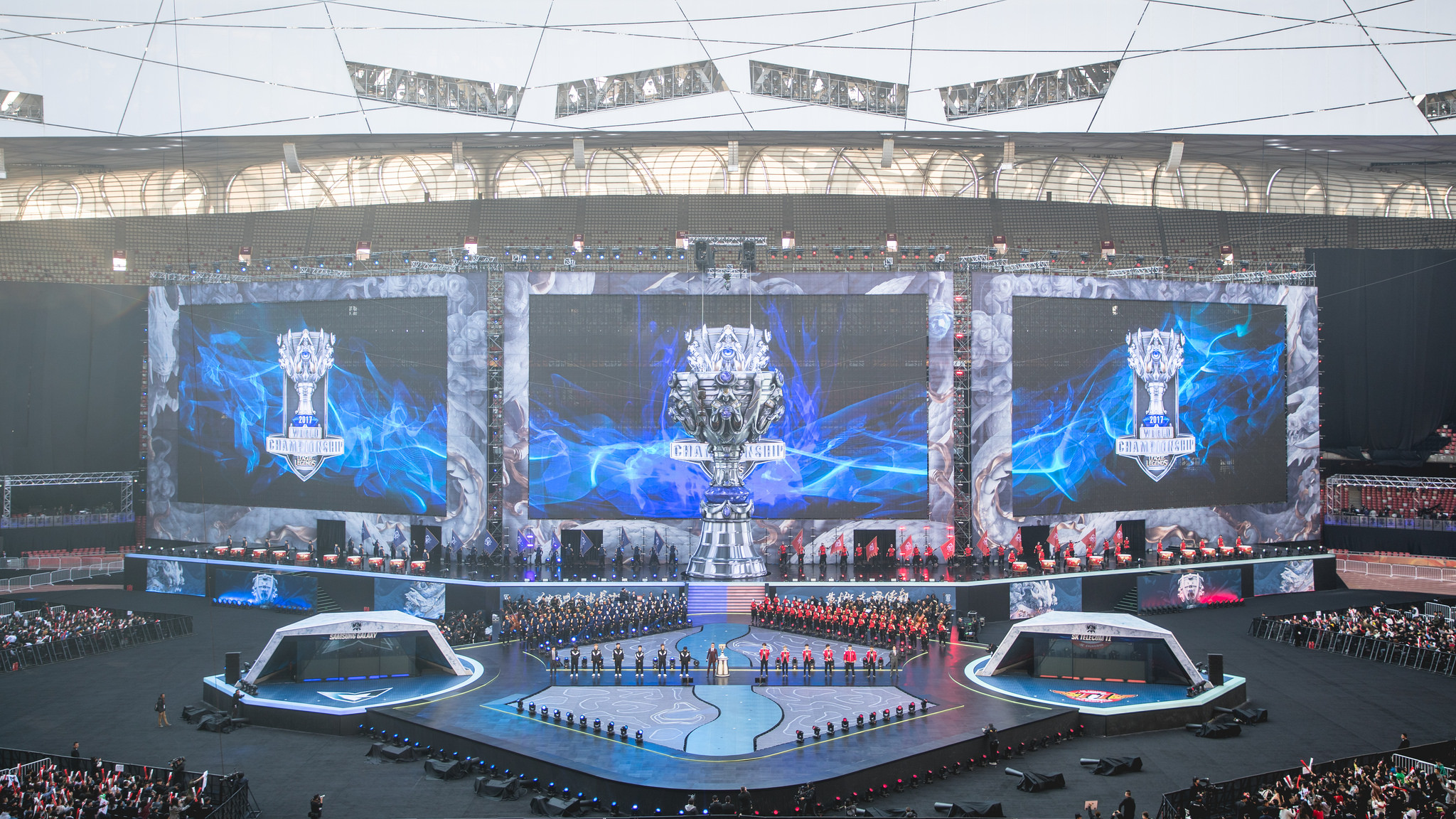 Full view of the 2017 League of Legends World Championship Finals stage
Samsung Galaxy came out swinging in Game 1, staying true to the style that allowed them to eliminate LongZhu Gaming in the Quarterfinals. SSG drafted a composition with great early game potential, and with Ambition heavily outjungling Peanut despite being on a weaker Zac pick. The veteran Ambition relied on his experience to get all of his lanes ahead, setting up a strong mid-game for Samsung. With the lead that they built, Samsung never let go and drew first blood in Game 1 with an almost perfect game, 7-0 kills against SKT.
In the second game, Huni brought out Yasuo in response to Cuvee's Gnar. SKT were in the driver's seat for most of the early, with Peanut and Faker teaming up to influence the rest of the map. But one team fight in the dragon pit, with Bang flashing in resulting to his early death in that team fight cost SKT the game. After winning two straight team fights, SSG catapulted to their second victory of the series, taking the Baron and straight up destroying the nexus.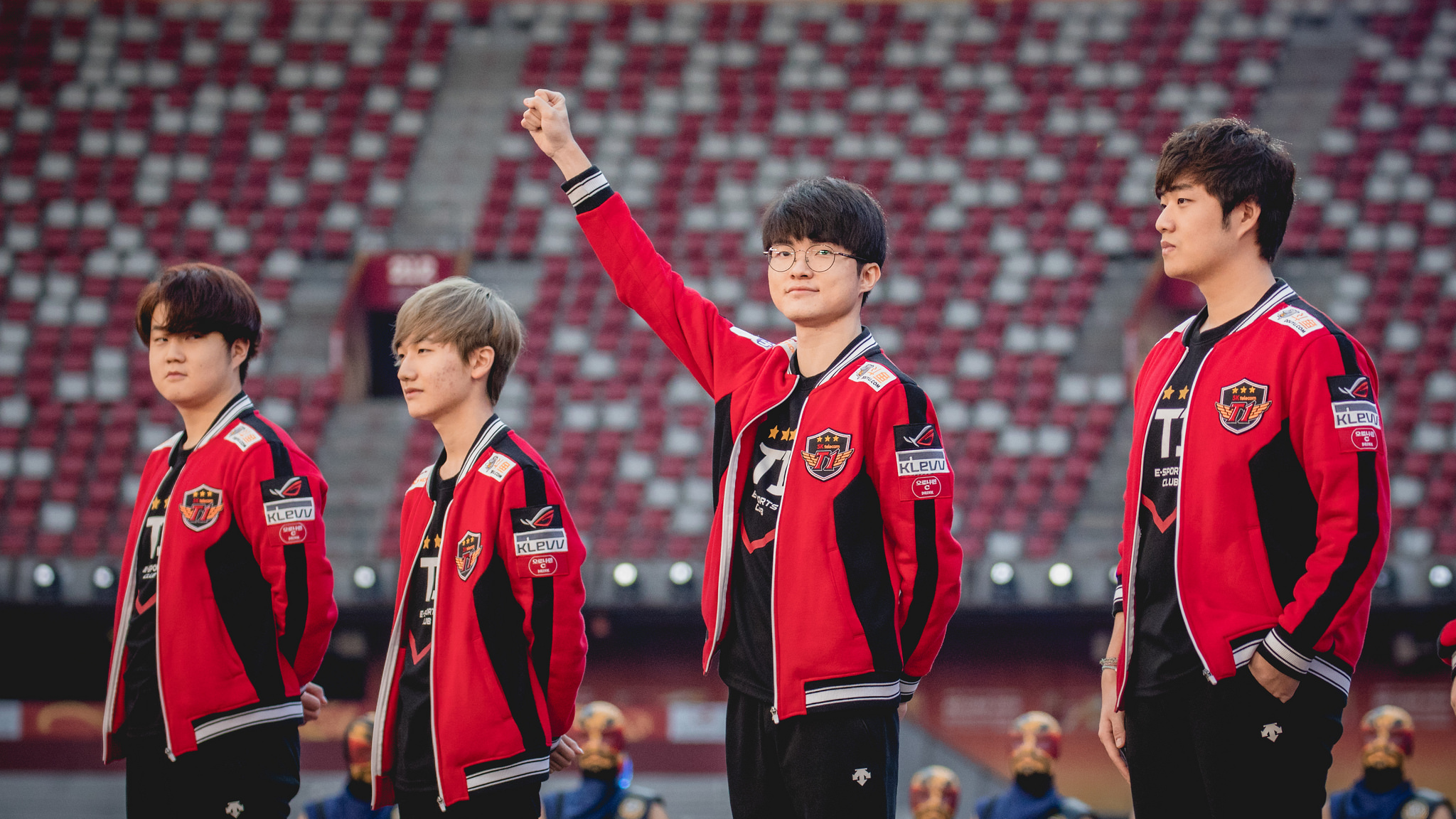 SK Telecom T1 (SKT)
SKT entered Game 3 with renewed vigor, subbing in Blank to help with early game playmaking. A couple of picks in the top and mid lane, and it looked like SKT finally found their groove and were once again playing like the defending champions. But Samsung will not let the championship title escape their grasp and fought tooth and nail to keep the game even. And they finally found the perfect team fight 30 minutes into the game, with Cuvee picking-off Bang and SSG securing the Baron.
SKT fought hard to keep their legacy alive, but Ruler made a game-winning flash-ult with Varus that caught Faker in instant, finishing off the heart and soul of SKT. With Faker and Wolf gone, it was a matter of moments before Samsung steamrolled the Nexus and completing the 3-0 sweep against SK Telecom T1.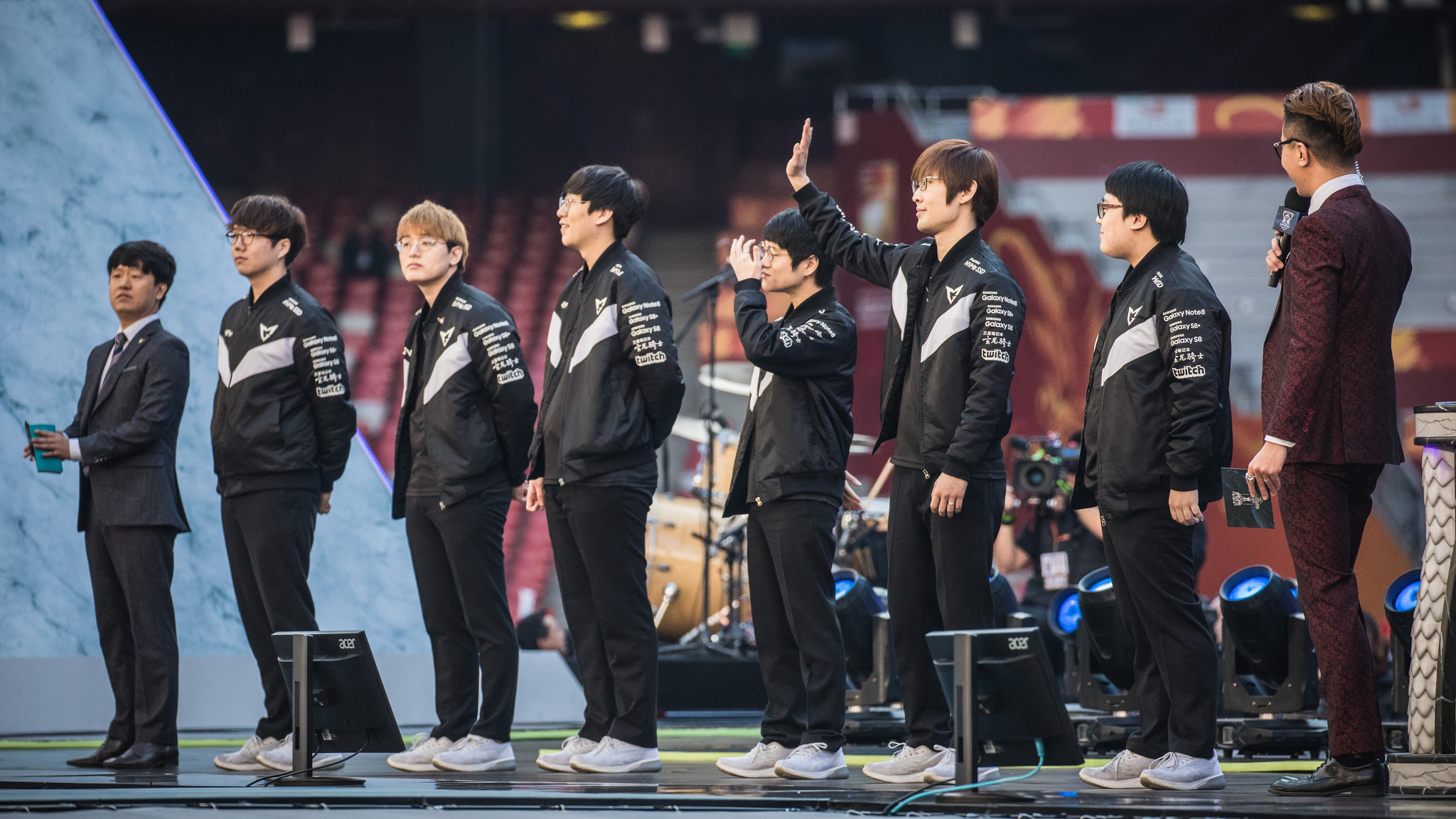 The 2017 League of Legends World Champions - Samsung Galaxy
Is this the beginning of a new dynasty?