12 Days Project Quest - Dec 1 to 12
Posted on 11/29/2017 by LoL PH Admin
Countdown to win Project Tokens and Orbs!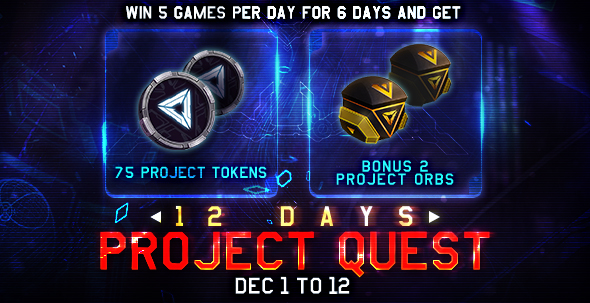 MECHANICS:
1. Win a minimum of 5 games per day on Summoner's Rift, either Normal or Ranked.
2. You can complete the quest in a span of 12 days, from December 1 to 12.
3. Earn 15 Project Tokens per day that you win 5 games.
4. Complete 6 days with a minimum of 5 wins per day, you will get 75 Project Tokens and two bonus Project Orbs.
NOTE: Prize insertion may take up to 5-10 working days after the event to be credited to your account.
PLAY AND WIN!