Cyber Monday RP Promo - Dec 3
Posted on 12/03/2017 by LoL PH Admin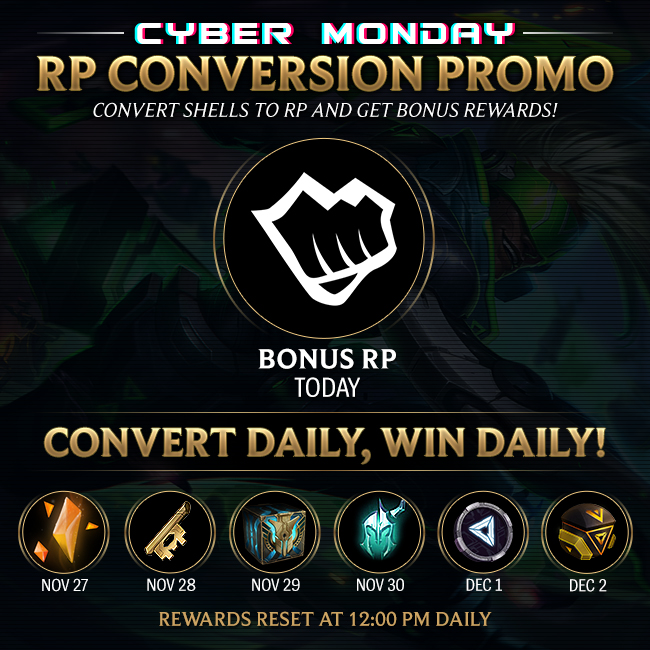 Convert daily, Win daily!
Get unlimited rewards this Cyber Monday! Get freebies everytime you convert 100 Shells to RP!

TODAY'S REWARD: Riot Points
(Random Roll 12 RP to 200 RP)

---
Today's Reward Duration: December 3 (12:00PM) to December 3 (11:59PM)
Mechanics:

Convert Garena Shells to RP amounting to 100. From Nov 27 to Dec 3, the only denominations available in the store conversion page are 20 RP, 50 RP, and the rewarding 100 RP.





Keep following our pages because there will be different daily rewards throughout the duration of the event, ranging from loot items, permanent skins and more!





There is no limit to how many times you convert! This means, there is no limit to the number of rewards you get! Conversion must be made at 100 denomination. Lower denominations do not stack and give rewards.
Buy shells here
You may also purchase shells through Airpay! Find retailers near you here