GCALP Service Closure Advisory
Posted on 12/21/2017 by LoL PH Admin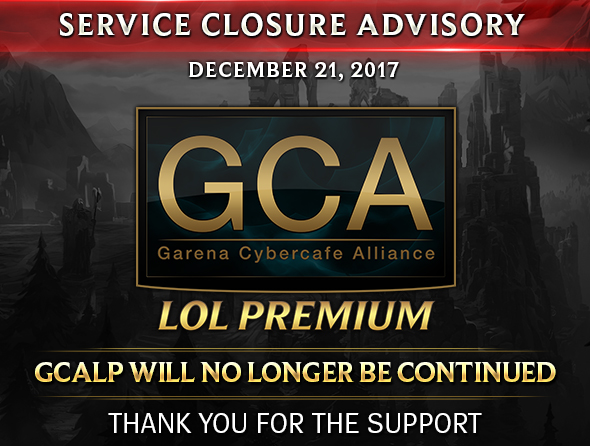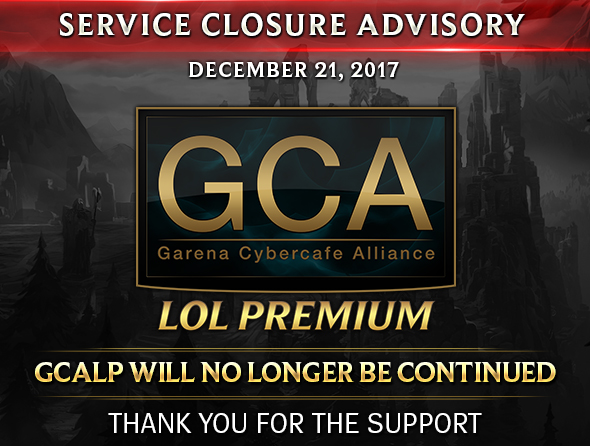 As of today, December 21, 2017, GCALP will no longer be continued.
In the past year, we have partnered with thousands of cybercafes nationwide allowing Filipino Summoners to easily find GCALP cafes in their neighborhood. Beyond the in-game benefits players can enjoy when playing in GCALP cafes, our partner cafes have collectively organized hundreds of tournaments this year. It has been a fantastic run and we are glad to have improved the engagement of LoL players through the GCALP program.
Even though we wish GCALP could have lasted longer, certain difficulties inevitably led to the closing of the program. Rest assured, we are and will remain committed to giving our players the best experience in this awesome game.