Swain Gameplay & Visual Update Now Live!
Posted on 02/08/2018 by LoL PH Admin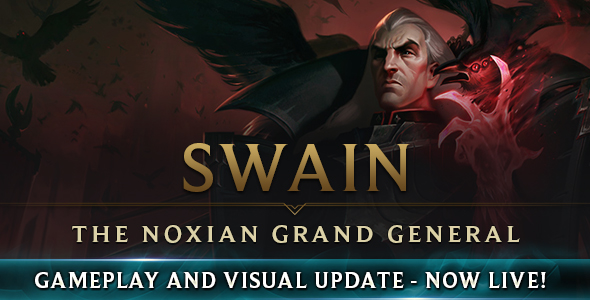 Swain, The Noxian Grand General
"The Noxian Grand General has arrived at the front. March onward and claim glory for the empire"
Swain is the visionary ruler of the Noxian empire, commanding its warhosts from the front lines. Though he was crippled in the Ionian wars, Swain seized control of Noxus with ruthless determination and a new, demonic hand. Now, the Grand General marches against a coming darkness that only he can see.
The Noxian Grand General Bundle will be available for 255 RP (minimum cost of 128 RP) from now through February 16.
Bundle includes:
Swain (Champion)
Northern Front Swain
Bilgewater Swain
Tyrant Swain
For more awesome stuff about the Noxian Grand General: