Heartseeker's Special Offer - Begins Feb 13
Posted on 02/13/2018 by LoL PH Admin

Lucky Sweethearts have been charmed by the heartseeker's arrow! Get mesmerized by special offers, up to 90% OFF. Open the client to find out!
Event begins on February 13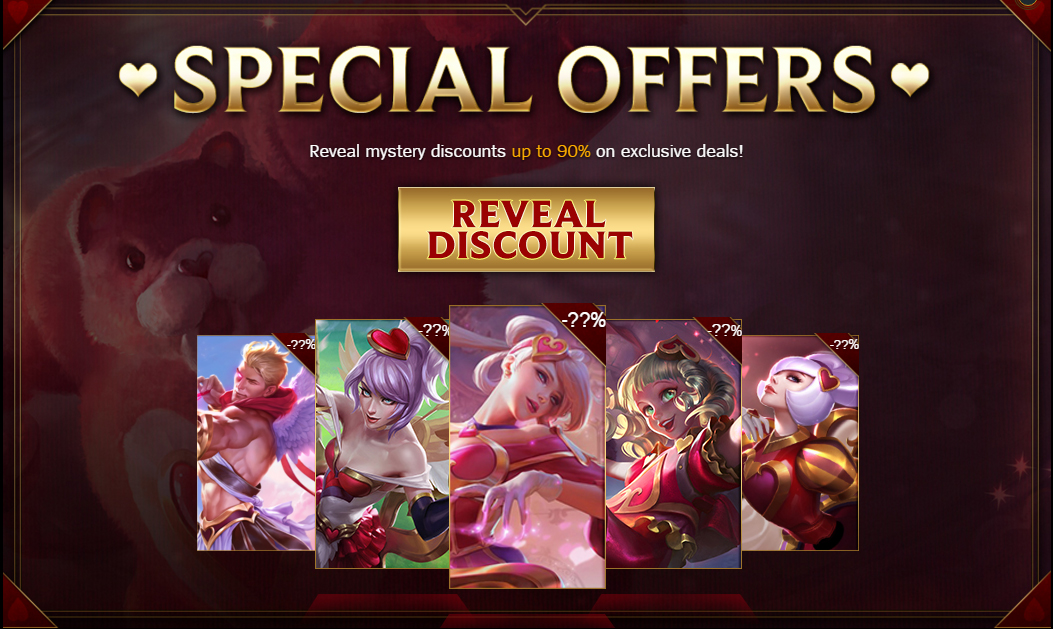 Here's how it works!
Lucky players will receive a pop-up on your League Client with exclusive deals.

The items are drawn when you click "Reveal Discount" . Discount varies per item, at up to 90% off.

Once you close the pop-up, you may reopen it again by clicking Mystery Deals.
Items available in Heartseeker's Special Offer are skins, hextech loot, champions, and bundles.