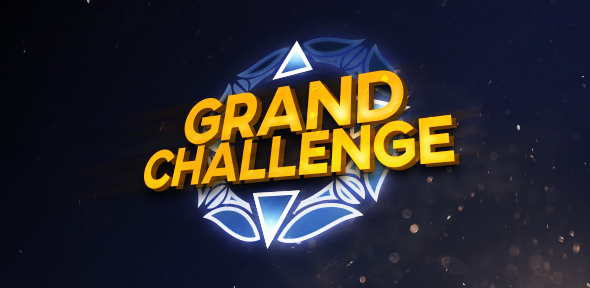 Greetings, Summoners! Sharpen your teamwork for a glorious duel as we launch our very first Grand Challenge Online Tournament this 2018! Register and be part of this month's bracket, to face off with players all over the Philippines. Get to compete with the best up-and-coming teams and be rewarded in the grandest challenge of all! With an overwhelming pool of Php 35,000.00 cash and 13,000 RP, whose team will emerge victorious as they make their way to victory?

- Registration is absolutely free!


- At least five (5) members using LoL PH Summoners Accounts and not a part of the current Pro Gaming Series (PGS) season:

Team Manila Eagles (TME)
Acclaim Empire X (AEX)
Barcy X Rage eSports (BRE)
Infuzed eSports (INF)
Imperium Pro Team (IPT)
Mineski (MSK)
Naga eSports (NE)
TNC Pro Team (TNC)
- Clan tags are NOT required.
- No rank requirement for this tournament.

- Teams may consist of five (5) – six (6) team members (5 main & 1 reserve).

- Players are required to provide their real names and User ID.

- STRICTLY NO CHANGING OF SUMMONER NAME DURING THE EVENT AND UP UNTIL THE PRIZES HAS BEEN INSERTED.

- In the event that names will change or have changed (to IHeartLoLxxx) due to our ruling about "Summoner Names and Special Characters" (link for reference: Link), their respective GUIDs will be investigated for this matter.

- Only registered players are allowed to participate. The maximum teams allowed to compete would only be two hundred and fifty – six (256).
- If your team has registered but did not make it in the final list, it would be any of the possible reasons: the registered entry did not make the maximum limit count (as mentioned above), the team incurred duplicate team members (same member across different teams), the team didn't meet the criteria for qualifying this tournament, etc.


Your challenge awaits! Good Luck on the Rift!
Interested? Register here.

Regardless the FAQ may or may not be an extension of rules, it's still important.
In Game Names and Team Roster: