Irelia Gameplay & Visual Update - Now Live!
Posted on 04/05/2018 by LoL PH Admin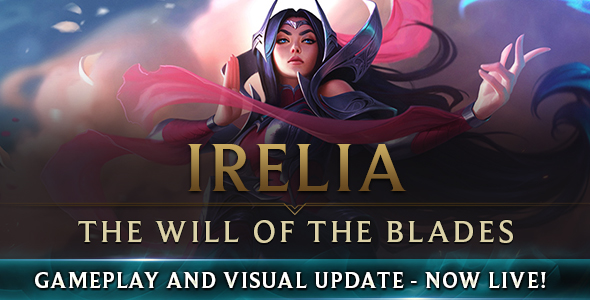 The Blade Dancer's performance has commenced. Dash and slash through your foes with levitating blades moved by your will alone—Irelia is available now.
The Bundle
The Blade Dancer Bundle | 448 RP (488 RP if you need Irelia)
Available now until April 17 at 23:59 GMT +8, this bundle includes:
Aviator Irelia
Frostblade Irelia
Infiltrator Irelia
Nightblade Irelia
Order of the Lotus Irelia
Infiltrator Irelia will also be available for individual purchase during this period.
---
Discover More
Learn more about Irelia, her gameplay, and her backstory: