Introducing the Nexus Cup!
Posted on 04/18/2018 by LoL PH Admin
The main goals of Southeast Asia's (SEA) change from League-based to Cup-based esports structure is to improve the competitive landscape and unlock more opportunities for SEA teams to compete and earn prizes in multiple tournaments. The Nexus Cup will be one of many tournaments that will allow us to achieve those goals and further boost the growth of esports in our region.
Introducing... The Nexus Cup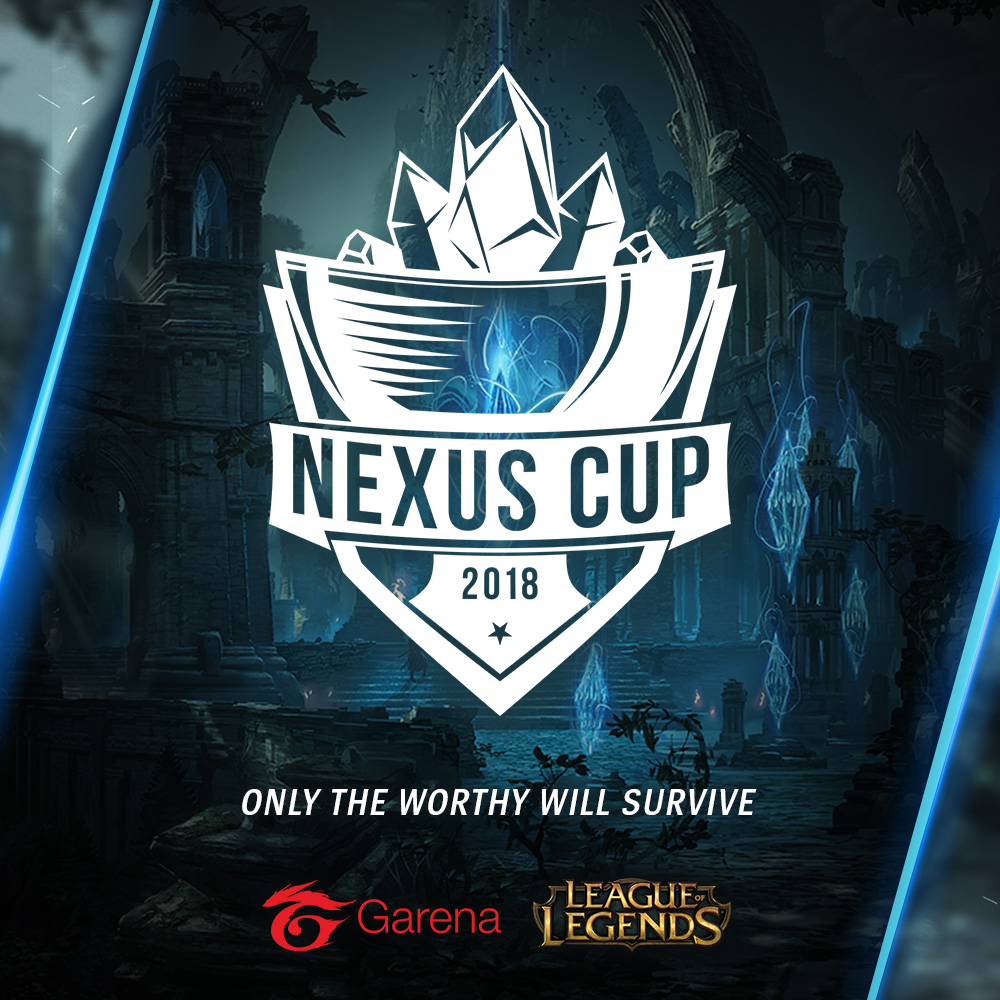 The Nexus Cup, dubbed 'Only the worthy will survive', is an Open Tournament consisting of 8 teams, with 4 teams coming from the now-defunct Pro Gaming Series (PGS) Spring 2018 (Top 4 - 2018 PGS Spring Split), while the other 4 teams will be determined through a series of online qualifiers.
A prize pool of PHP 200,000 is awaiting the participants of the first-ever Nexus Cup!
Prize Pool Distribution
PHP 100,000 - 1st Place
PHP 50,000 - 2nd Place
PHP 30,000 - 3rd Place
PHP 20,000 - 4th Place
Tournament Format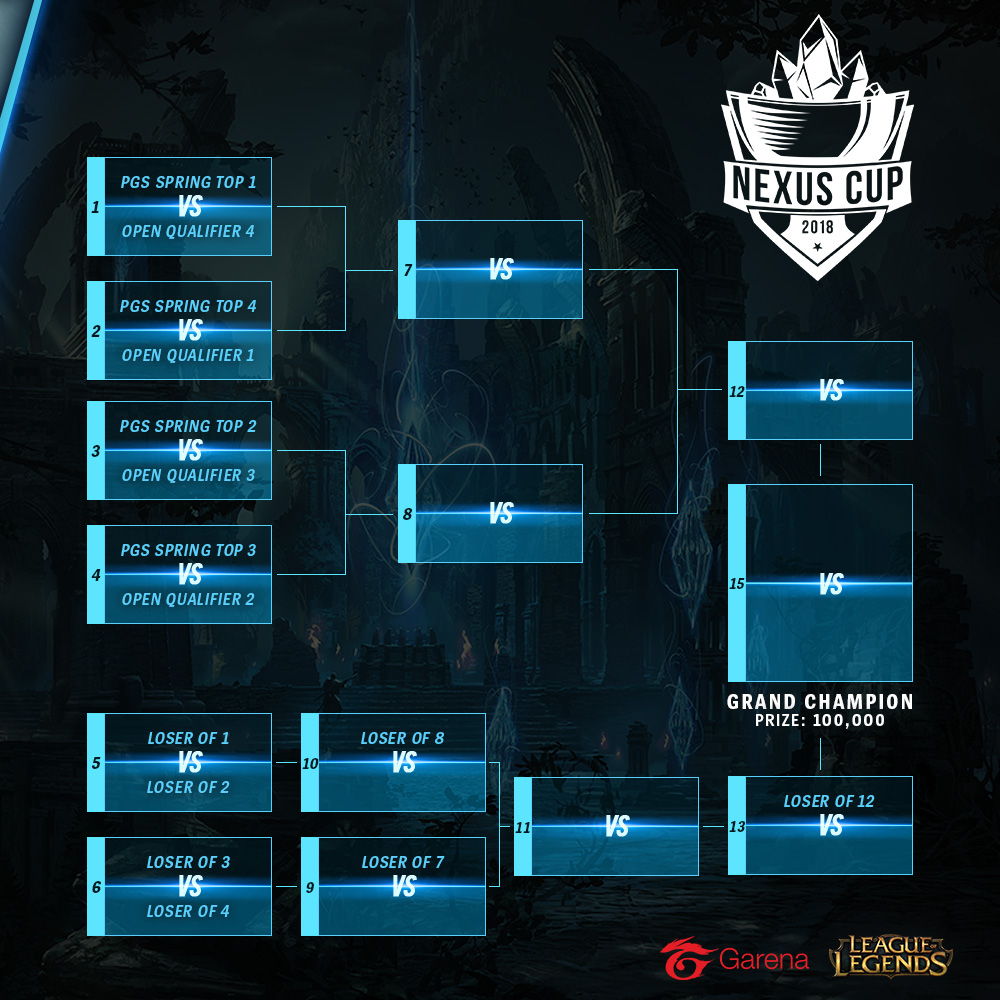 Top 4 teams from PGS Spring 2018 will be directly seeded in the Group Stage

4 teams will qualify through the Open Qualifiers

All Qualifiers, as well as the Group Stage, will be held online

Qualifier matches will be done in a single-elimination, best-of-1 format

The Semifinals and Finals will be done offline in the Garena PH Studio and streamed live in our Facebook and Youtube channels.

Group Stage will be played in a Double-Elimination, Best-of-3 series

The Finals of both the Losers and Winners Bracket will be played in a Best-of-5 series



The registration for the Nexus Cup Open Qualifiers will kick-off starting April!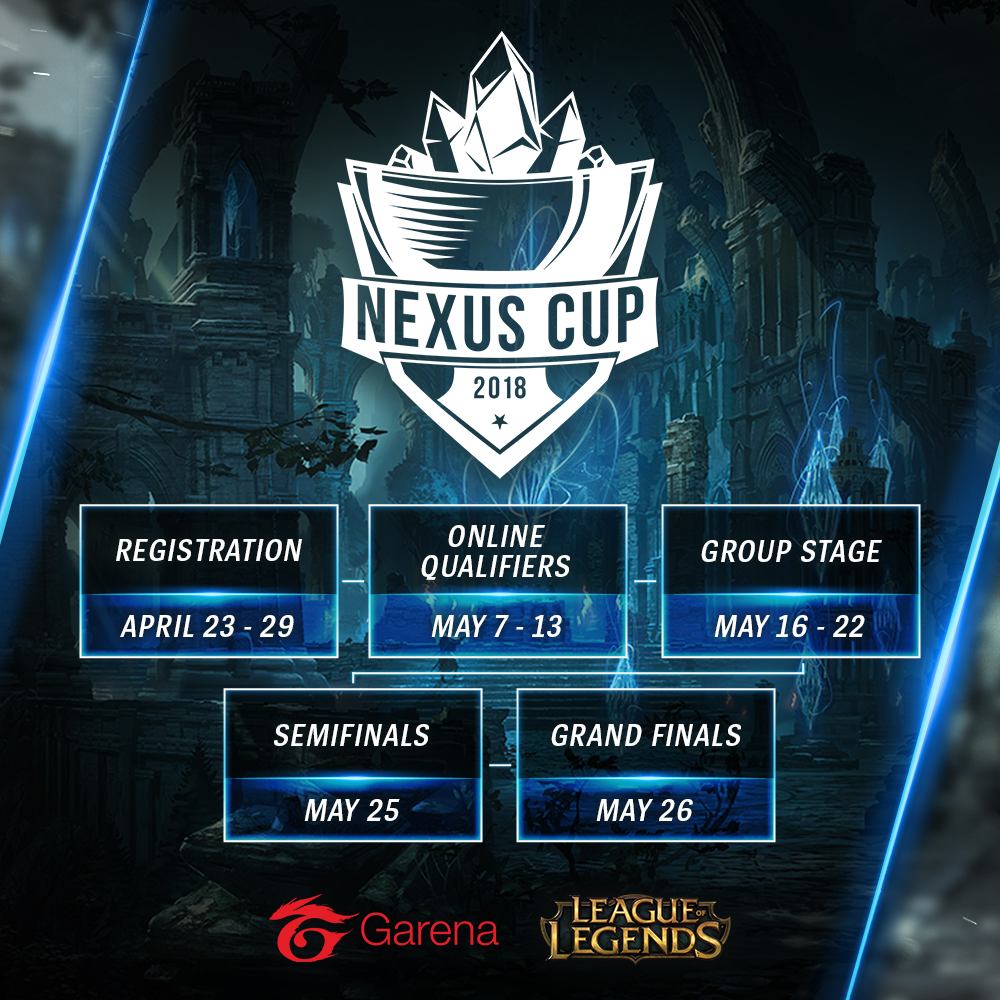 ---
Visit lol.garena.ph for more exciting news about the Nexus Cup!