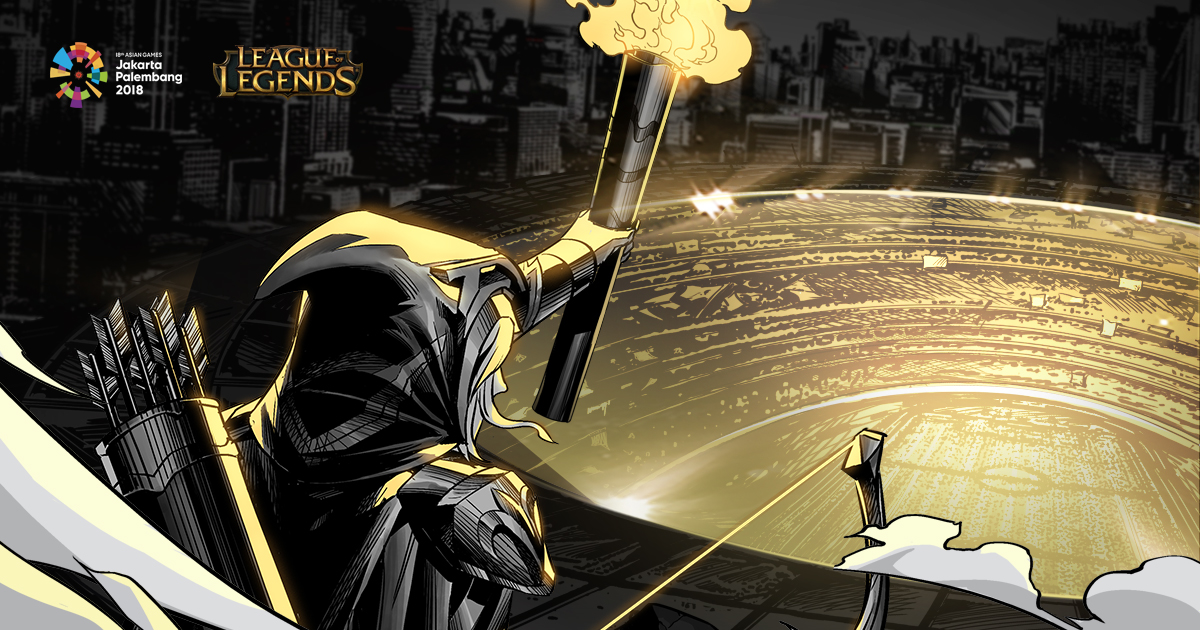 Today we're excited to share that League of Legends was selected as one of five esports to debut at the 2018 Asian Games as an Official Demonstration Sport. The Asian Games is a continental multi-sport event held every four years among athletes from all over Asia. The event is recognized by the International Olympic Committee as the second largest multi-sport event after the Olympics. The 2018 edition will be held in Jakarta-Palembang, Indonesia from August 18th to September 2nd, with the League of Legends final round taking place in late August.
This will be an exciting opportunity for League of Legends fans to see some of their region's best players represent their countries at the Asian Games. Riot Games Esports will support the event by advising the Olympic Council of Asia and its member nations during the team selection process and in building the tournament format. Additionally we'll be making changes to some regional league calendars in split 2 to help make pro player participation in the Asian Games possible.
The five Asian Games Regional Qualifiers will take place during June and will invite 45 nations & regions to each field a team of five players. The qualifier process will narrow down the field to eight teams that will advance to the Asian Games.
The host nation of Indonesia will receive an automatic invitation to the games.
Winners of the South East Asia, South Asia, Central Asia, & West Asia (as defined by the Olympic Council of Asia) qualifiers will each receive an invitation to the games.
Due to the highly competitive nature of East Asia Qualifier - which includes China, South Korea, Chinese Taipei, Hong Kong, Macau, & Japan - the top three teams will receive invitations to the games.
Each country's National Olympic Committee will be free to choose the method by which they select their representative players. Where possible, Riot will consult with National Olympic Committees to provide guidance on how to assemble national teams. We anticipate that countries will utilize a variety of unique methods to build their representative teams.
"We're honored that League of Legends was selected for the Asian Games. Representing one's country at the Olympics is a dream for athletes around the world, and with this step, that dream is one step closer to reality for the best in our sport. We admire and respect the values of the Olympic movement and look forward to supporting the Olympic Council of Asia in making this competition a success. " said Jarred Kennedy, Co-Head of Riot Esports.
Broadcast production and tournament operation will be managed through a joint partnership between Tencent & the OCA. Additional streaming details will be announced closer to the event.