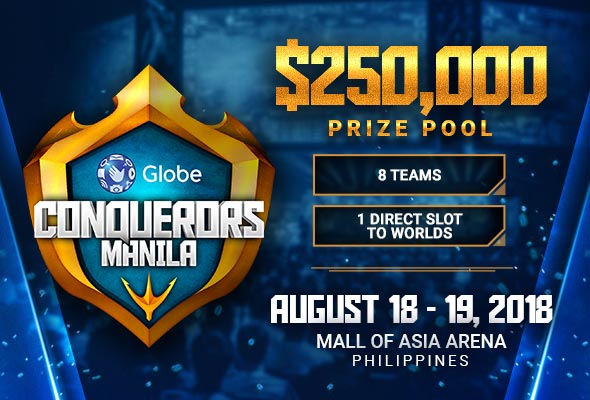 'IT'S TIME TO SETTLE THE SCORE ON WHO REALLY IS THE BEST LEAGUE OF LEGENDS TEAM IN SOUTHEAST ASIA.'




What is Globe Conquerors Manila?
The Globe Conquerors Manila 2018 is a regional tournament under the SEA Tour, that will determine the representative of Southeast Asia in the 2018 League of Legends World Championship, made possible through Garena's partnership with Globe Telecom.
Aspiring teams from the Philippines, Thailand, Malaysia, Singapore, and Indonesia will go through a series of local qualifiers which would culminate in the main event to be held in Manila, Philippines on August 18-19 at the Mall of Asia Arena, featuring the 8 best teams from all five countries.
The Road to Globe Conquerors Manila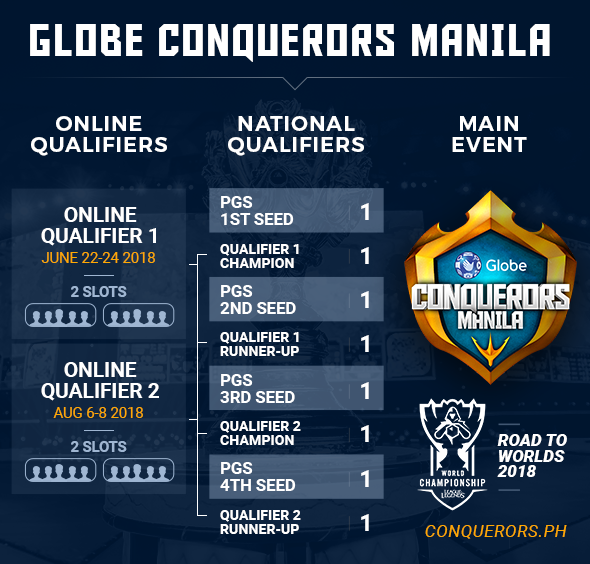 Globe Conquerors Manila will be a challenging road ahead for any pro team, but a chance to face the best teams from all over the world,x as the representative of SEA at Worlds 2018 is waiting at the end of it all.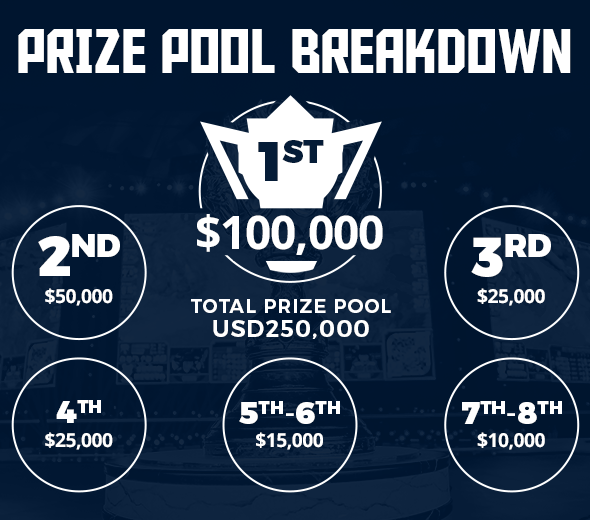 This will the biggest League of Legends tournament in Southeast Asia to date, with a total prize pool of US$ 250,000!
Head on to qualifiers.conqueror.ph if you're part of team looking to prove your worth against the best of the best in SEA.
Where can I learn more about Globe Conquerors Manila?

If you want to know more about the Globe Conquerors Main Event happening here in Manila on August, visit conquerors.ph and buy your tickets now!