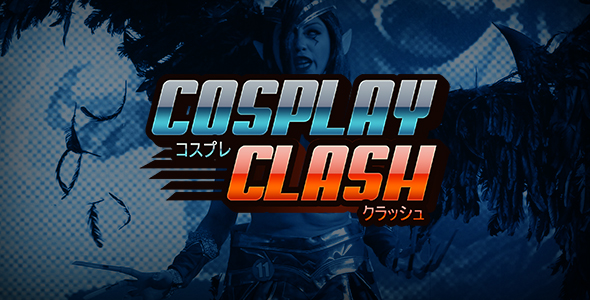 Unleash the League of Legends power within you for the 3rd time!
Time to strut the stuff and showcase your craft in Globe Conquerors Manila 2018's center stage!
PRIZES
PHP 30,000 - Grand Prize

PHP 20,000 - 1st Runner-Up

PHP 15,000 - 2nd Runner-Up

PHP 10,000 - 3rd Runner-Up

PHP 5,000 - 4th to 10th Place

PHP 2,000 - 11th to 20th Place
1000 RP to all the top 20 selected cosplayers performing on stage
Free entrance on August 19 2018. Only (1) assistant is allowed to accompany the participant (also free entrance)
HOW TO JOIN
Registration Via Email:
Participants interested to join should send us an email registration until July 6, 2018 only.

Participants are encouraged to register earlier than the said deadline so we can check and provide tips on how you can maximize the stage for your actual performance.3

Must be League of Legends related costumes/theme only

May not include liquids, gels, or other messy substances

The cosplayer must be able to easily maneuver their costume over stairs or ramps unassisted

Genderbent cosplays are prohibited, crossdressing however, is allowed

20 of the best participants based on the sent email and online interview will be shortlisted to perform on stage. The selected-20 will be announced on LoL PH FB page on the 3rd of August. The selected-20 will also be notified via e-mail.

The Cosplay Clash will start approximately (1PM ). For attendance and good-to-go signal, the 20 selected cos players should be at the event and confirmed ready by (12 Noon, Fully Dressed).
REGISTRATION EMAIL DETAILS:
Send an Email to:cosplayclash2018@gmail.com
Subject: "Globe Conqueror Manila 2018 Cosplay ClashEntry: [Cosplaying As..] and [Real Name]"
Email Content: (replace sample data with your own)
Name : [Juan dela Cruz]

Nickname: [Juanie]

Cosplaying as: [Classic Jarvan]

Mobile No.: [0999-123-4567]

Garena+ / Garena PC UID: [1234567]

Complete Address: [5 Kennedy Drive, Pleasant View Subd., Tandang Sora, Quezon City]
Performance/Skit Idea: Give us an idea of what you're going to do on the stage in at least a paragraph or two. Please take note that you will walk the pathway from the (1) back of the stage, circling the stage going to the right, will stop at the front with 1-2 minute pose, then exit going to the other right side. The stunt or poses will reflect on your chances of being selected.
Link of photos or videos of the costume and skit:
Photos: [link], [link]

YouTube: [link], [link]
CRITERIA FOR JUDGING
Accuracy - We will be checking on how close your costume, hair, makeup and props until the very tiniest details are to the character you're cosplaying as.


Presentation - The goal is to look as close as possible as your character, this includes poses, and body motions. Be the Character.


Proportion - We want our character to be as fit as the character you are cosplaying. This is for the Size Ratio of the Character and the Cosplayer.


Craftsmanship / Quality - We look at the stitching, materials used and fit, and whether if your costume is handmade or store bought. Handmade costume is a plus.
RULES AND CONDUCT
Cosplay weapons, arms and other related sharp props should be in a soft material, metal parts of the costumes should not be sharp.All items tagged as dangerous/hazardous/lethal by the event marshals/staff/volunteers should be surrendered to them.

Practice decency, cosplayers should make sure their private parts are well covered and secured.

No food and drinks allowed inside the MOA Arena. Food Stalls are available in the 2nd Floor

Garena and MOA Arena are not liable in any lost costumes or personal belongings.