Pyke - Now Available!
Posted on 06/06/2018 by LoL PH Admin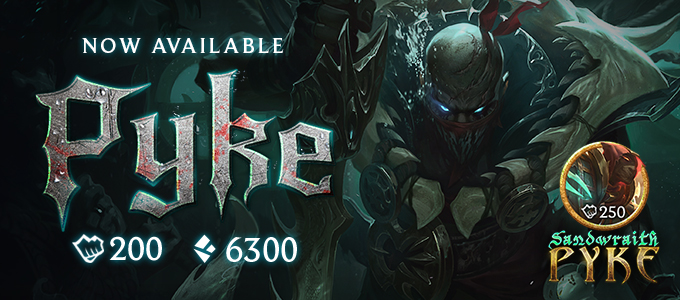 Abandoned by his crew to the leviathans of the deep, Pyke drowned—but didn't stay dead. Years later, a fabled revenant known as the Bloodharbor Ripper still stalks the Slaughter Docks, crossing names off a list that never seems to end. Wait...you look familiar...
Learn more about Pyke, the Bloodharbor Ripper: http://bit.ly/PykeNowAvailable