Welcome to the Fortune Arcade!
Posted on 11/29/2018 by LoL PH Team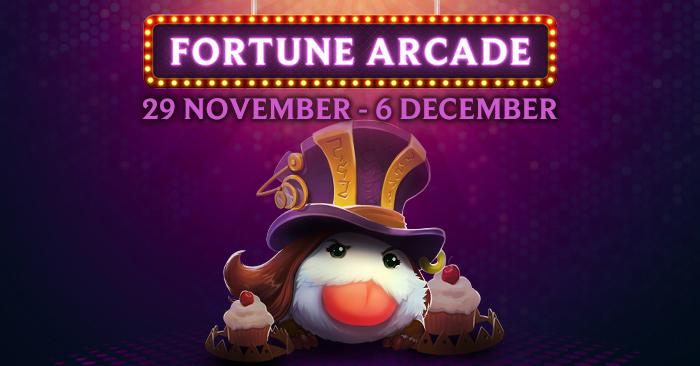 It is shopping time for an arcade twist - the Fortune Arcade has returned! From now until 11:59 PM, 06 Dec, roll your RP to get a chance to win skins and hextech loot items!
Here's how it works:
You will be randomly selected for the Normal Zone or the VIP Zone

Once you enter Fortune Arcade, a pool of skins will appear. You can roll your RP for a chance to win a permanent skin depending on the percentage written on the bar. The minimum reward you will receive is either a Hextech Key Fragment or Blue Essences.

There will be a set guarantee roll for a permanent skin, so in case you don't get it on the first roll, keep rolling!

Open your client to find out!