2019 New Year Top Up Promo
Posted on 01/01/2019 by LoL PH Admin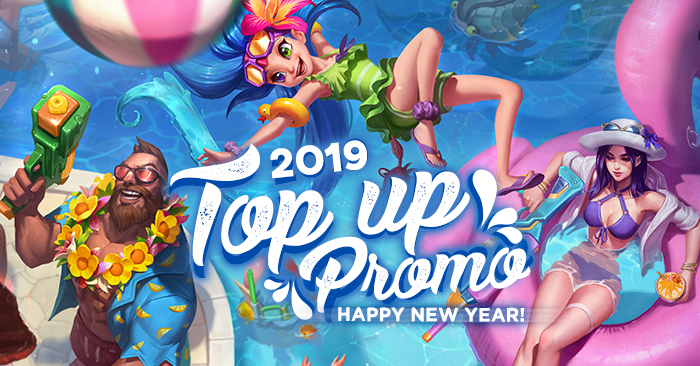 2018 has come and gone and now it's finally time to celebrate the arrival of a new year!
To kick off 2019, we are bringing you a cumulative top-up promotion featuring some of the signature loot from this past year - from K/DA, to the Pool Party, to the Odyssey event, it sure was a year full of great moments!
Top up from 12AM, 1 January 2018 to 11:59pm, 6 January 2018, and start off the new year with a blast (and extra loot!)
Please refer to the graphic below for more details: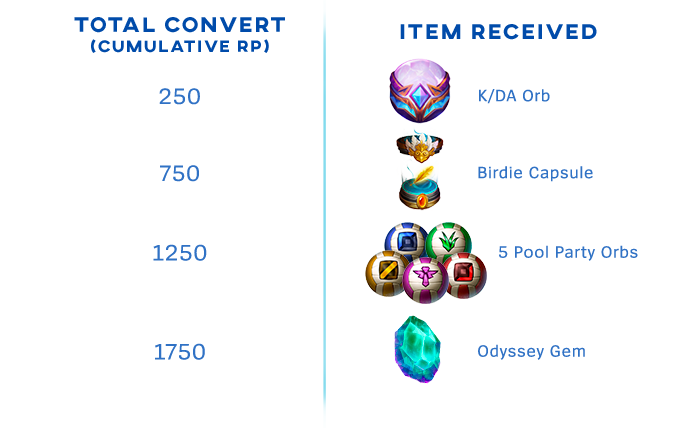 Things to Remember:
Rewards are cumulative! If you have already converted 250 RP for the first milestone, you only need to convert 500 RP more for the second milestone - that means by converting 1750 RP you will receive all of the bonus rewards!

Promotion is only available when you convert Garena Shells to RP, not when you purchase Garena Shells.