Lucky Crate: Snowdown Capsules!
Posted on 01/07/2019 by LoL PH Admin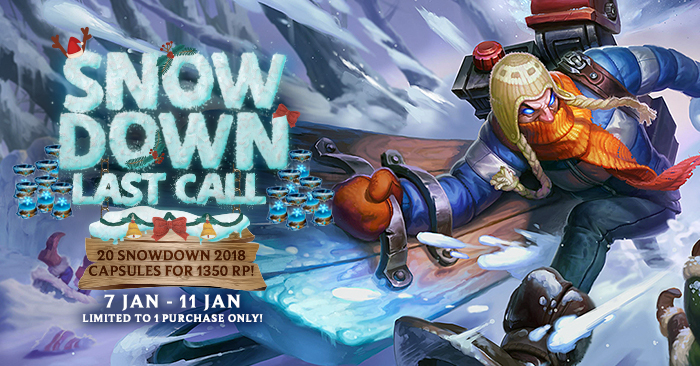 Snowdown may be officially over but we're extending the festivities for just a little longer!
Missed out on some Snowdown content this year? Not to worry! Get 20 Snowdown Capsules at 50% off their regular price for just 1350 RP from now until 11:59 PM, 11 January! You can find this special deal located inside the Lucky Crates tab within the client.
*Limited to 1 purchase per account