Lucky Crate: Golden Chromas
Posted on 01/09/2019 by LoL PH Admin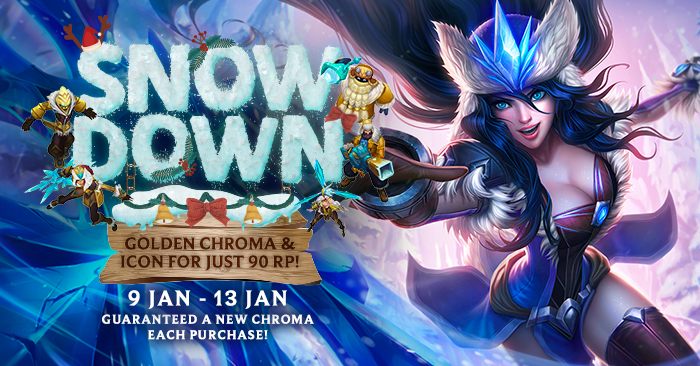 Add a shiny tint of gold to your Snowdown skins today! Lucky crates containing Golden Chromas and Icons for Snowdown skins are available from now until 11:59PM, 13 Jan!
Each crate contains a random Golden Chroma and Icon for one of the following skins:
Snow Day Bard
Snowstorm Sivir
Snow Day Malzahar
Snow Day Graves
Frostblade Irelia
Check out the Lucky Crate tab in the client for more details!
Notes:
If you already own the Golden Chroma for some of these skins, you will not receive a duplicate.

If you receive a golden chroma for a skin you do not currently own, you will be able to use it whenever you do obtain the skin in the future. The golden icon will be available immediately.

The 5 skins will be on sale during this time period as well.