2019 Season Start Sale
Posted on 01/21/2019 by LoL PH Admin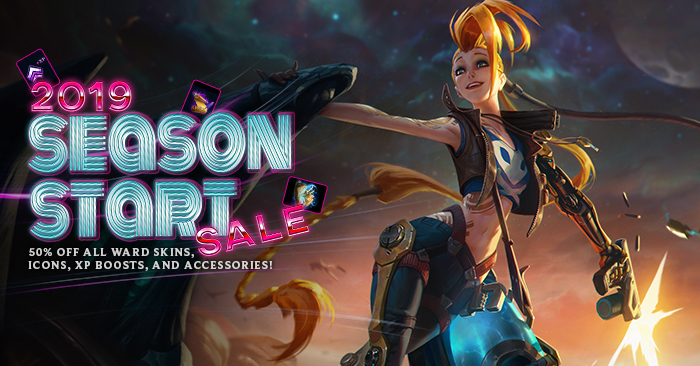 The new Ranked 2019 season starts soon! To help get you started this year, we're bringing you an accessories sale - grab rune pages, xp boosts, ward skins, icons, or a new summoner name (new year new you) all at half price!
From now until 27 January 2019, 11:59 PM, enjoy the following items all at 50% off:
2 Additional Rune Pages (for the price of 1)
7 Days XP boost
1 Day XP boost
40 Wins XP Boost
25 Wins XP Boost
15 Wins XP Boost
10 Wins XP Boost
5 Wins XP Boost
3 Wins XP Boost
Summoner Name Change
All Ward Skins*
All Icons*
*Excluding Unavailable, Limited, Reward, Legacy, and eSports accessories
Good luck with your Season 9 climb! Remember that ranked rewards this year will be distributed on a slightly different system compared to previous years - for more information you can visit here.