Lunar Revel Top Up Promo
Posted on 02/01/2019 by LoL PH Admin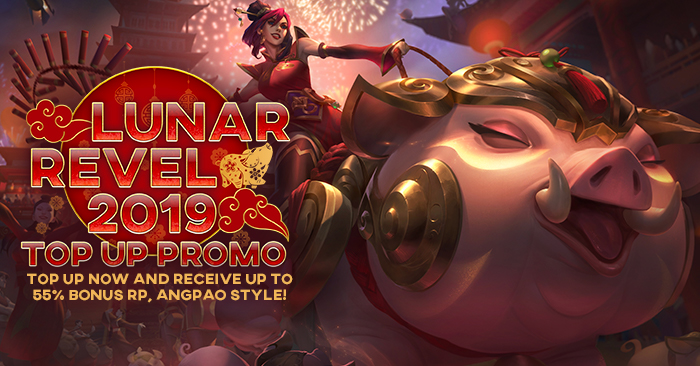 Greetings Summoners,
The Year of the Pig is here and we've brought you a special top up promo to celebrate! From 11:00 AM, February 1st until 11:59 PM, February 6th, top up and receive up to 55% bonus RP.
Topping up at the highest tier has a chance to grant you 88% bonus of 888 RP!
Please refer to the graphic below for more details:

Things to Remember:
The Bonus RP Jackpot is only available when topping up at the 1000 Shell tier.

Promotion is only available when you convert Garena Shells to RP, not when you purchase Garena Shells.
Happy Lunar New Year!