Golden Spatula Club Top Up Promo
Posted on 02/11/2019 by LoL PH Admin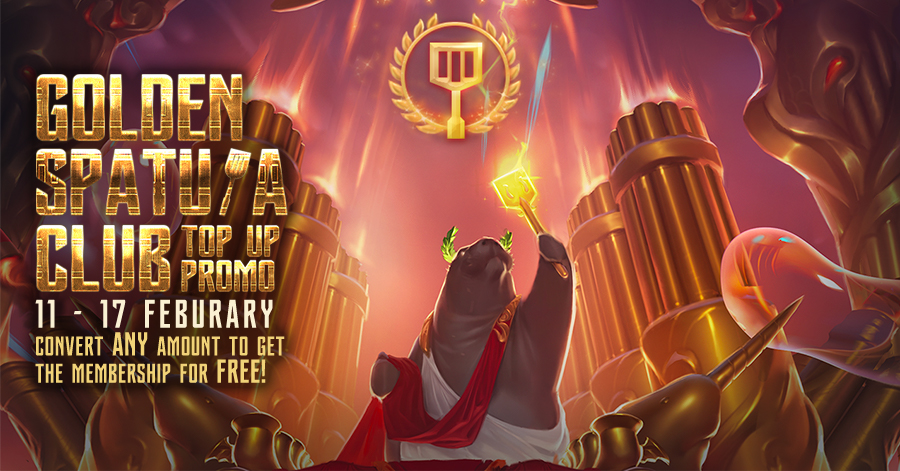 [Update] We have heard you guys and we will be giving 2x Masterwork Bundle to players that are already members of the Golden Spatula Club AND also top up during this event period.
===========================================================
Greetings Summoners!
URF has spoken and demanded that more join his club so we are bringing you an awesome cumulative promotion featuring the Golden Spatula Club!
From 11:00 AM, 11th February until 11:59 PM, 17th February, top up any amount and receive the Golden Spatula Club Membership (Sorry folks who are already in the club!). Additionally, gain up to 15 Lunar Revel 2019 Orbs for converting more!
Please refer to the graphic below for more details: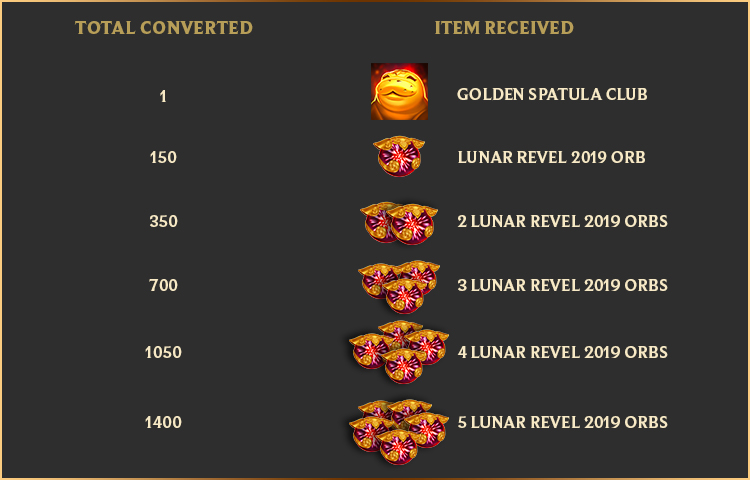 Things to Remember:
Rewards are cumulative! If you have already converted 1 RP for the first milestone, you only need to convert 149 RP more for the second - that means by converting 1400 RP you will receive all of the bonus rewards!

Promotion is only available when you convert Garena Shells to RP, not when you purchase Garena Shells.