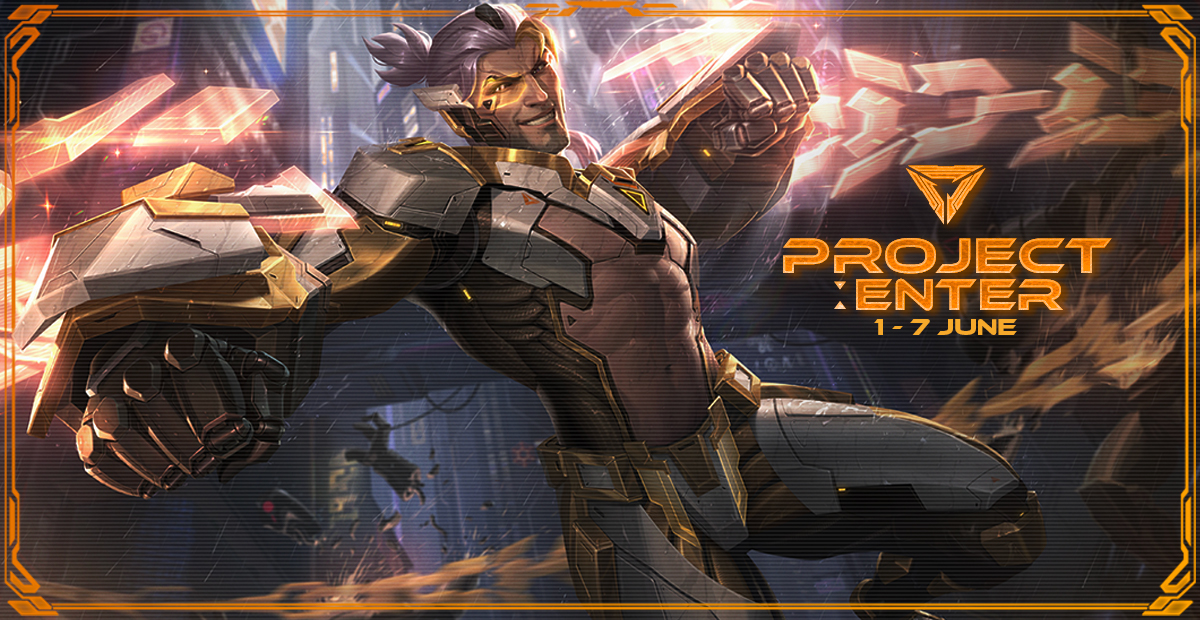 Enter the PROJECT realm and win the latest PROJECT: Sylas prestige skin in our latest event!
Event Mechanic
1. Select your bonus reward first - choice of Epic skin or 5 Orbs.
2. Draw a card for 149 RP, then select where to place it to receive its respective prize.
There are 6 types of prizes:
▶ Hextech Chest and Key Bundle
▶ Masterwork Chest and Key Bundle
▶ 100 x PROJECT Tokens
▶ PROJECT Orb
▶ 50 x PROJECT Tokens
▶ Bastion BagEach prize corresponds to 2 types of cards.
3. You will receive your bonus reward that you have selected in the first step when you collect all 6 types of cards.
Thereafter, please select your next bonus reward of choice.
4. The cards' positions will be re-shuffled once you receive the bonus reward.
5. Receive milestone rewards when you keep drawing!
Once you receive the final milestone reward, the counter will reset.
Milestone rewards:
▶ 10: G/NETIC Bag
▶ 20: BASTION Pack
▶ 30: Prestige skin of choice
6. There is a small chance to encounter 「Luck of the Draw」when drawing.
Receive a Prestige skin of your choice immediately when you encounter 「Luck of the Draw」!
To view the event, simply click on the ENTER button in the client.
Try your luck in the client from now until 7 June 11:59PM GMT+8!
Some commonly asked questions:
Q: What if I don't own the champion for the skin selected?
A: The champion will be sent together for free!
Q: I can't seem to find some skins?
A: Limited, Mythical, Legacy, and skins released in the past 3 months are not included.

Q: What are the prestige skins choices?
A: PROJECT: Sylas, Space Groove Lulu, Spirit Blossom Teemo, PsyOps Ezreal, Obsidian Dragon Sett, and Pulsefire Lucian.

Q: What if I accidentally spent on something I didn't want to?
A: This event is not applicable with League of Legends's store refund policy so please make sure you understand the event rules before committing!

For any issues encountered in relation to this event, please contact Garena customer support.