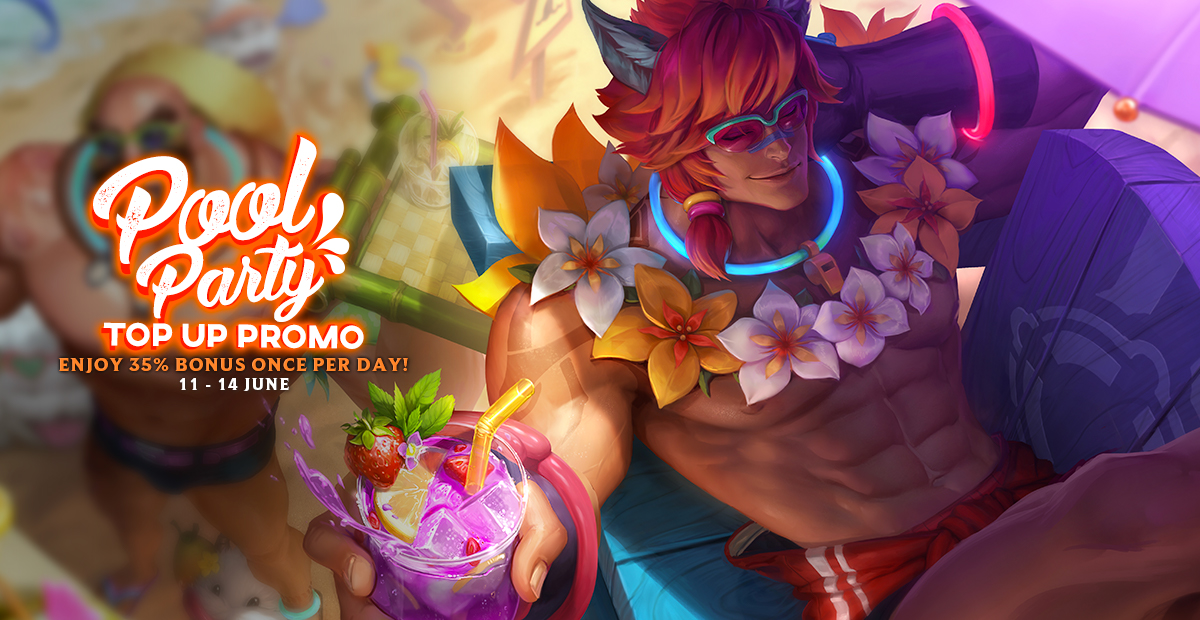 Greetings Summoners!
Starting now, from 00:00 AM 11 June until 11:59 PM 14 June GMT+8, top up & receive 35% bonus RP!
However you can only enjoy this extra special promotion 1 time each day - so choose the tier that you want to top up wisely and top up everyday!
Please refer to the graphic below for more details:

​
Enjoy 35% bonus RP for one GS to RP conversion everyday, 11 Jun - 14 Jun!
Some commonly asked questions:
Q:

I purchased Garena Shells but didn't receive any bonus RP and/or items?

A:

The bonus is only available when you convert GS to RP, not purchase GS.
Also this promotion is only valid for

one

GS-RP conversion transaction per day.
Q:

I converted GS into RP 5 minutes before this promotion... can I have the bonus?

A:

Nope.
Q:

Does it mean that if I want to earn the most RP out of this promotion, I should top up 3000 GS into 9075 RP every day?

A:

Yes!
Q:

I accidentally top up the wrong tier of GS for RP! Can you revert my transaction please?

A: Strictly no

- we are unable to revert any GS/RP transactions so please ensure that you choose the correct tier.
For any issues encountered in relation to this event, please contact Garena customer support.