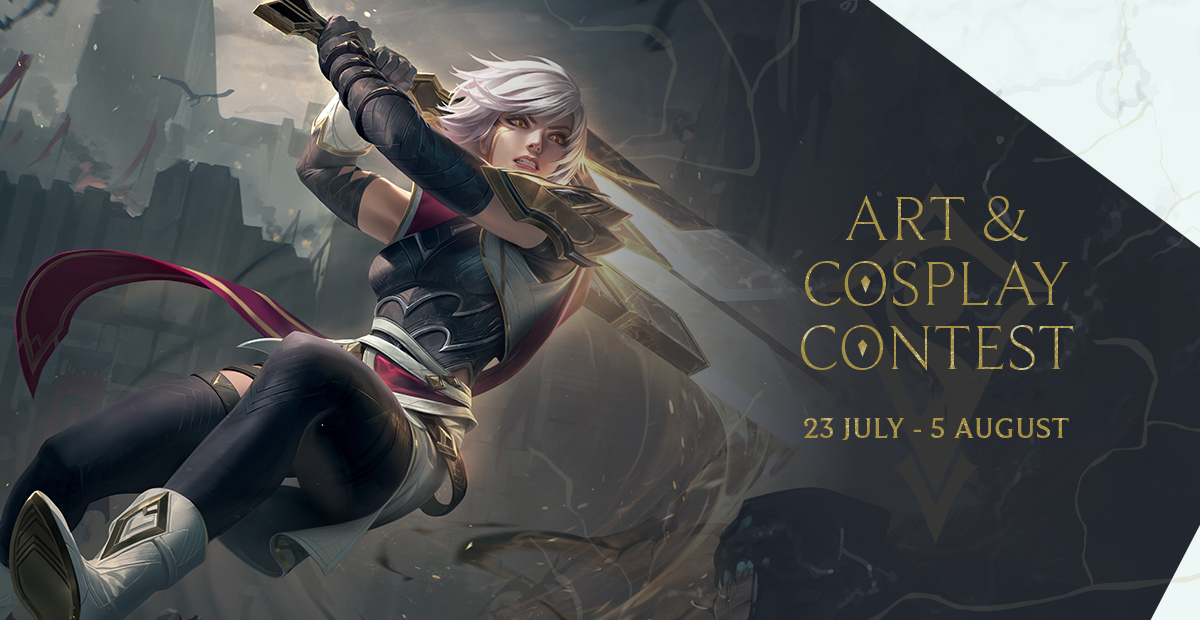 Don't have enough RP to snag the new Sentinels of Light/ Ruined skin(s)? Fret not as we're launching this Art & Cosplay Contest for you to have a chance to add it to your collection!
We challenge you to create an original piece of art — drawn, painted, digital, or in any other two-dimensional format — that depicts the newly released Sentinels of Light/Ruined skinline!
OR
Use your creativity to show us how you would cosplay a Sentinel of Light or Ruined character without breaking the bank!
WHAT ARE THE PRIZES?
For both categories:
🥇 1st Place: 5,000 RP
🥈 2nd Place: 3,000 RP
🥉 3rd Place: 2,000 RP
Honorable Mentions: 1,000 RP
WHEN DO YOU STOP ACCEPTING ENTRIES?
We will be closing entries on 5 August 2021 at 6PM (+8 GMT).

ARE THERE ANY RULES?
Your entry mut depict the newly released Sentinels of Light or Ruined skinline.

You may submit ONE entry for both Art & Cosplay categories, and you may choose to participate in the Art Contest, Cosplay Contest, or both.

If you choose to participate in both categories, and if you submit a valid entry for one category but an invalid entry (Troll, NSFW images), your entry will be DISQUALIFIED for both categories.

Your entry must be in .jpg format & doesn't exceed 10MB.

Your entry must be made by you, submitted by you, and made for this contest: this is about YOU showing YOUR artistic talents specifically for this contest

Your entry can't include any logos, advertisements, product names, or product placements: we don't want Gragas, Esq. writing us any cease and desist letters!

Your entry must be appropriate for players of all ages: League's rated teen, so nothing too risqué