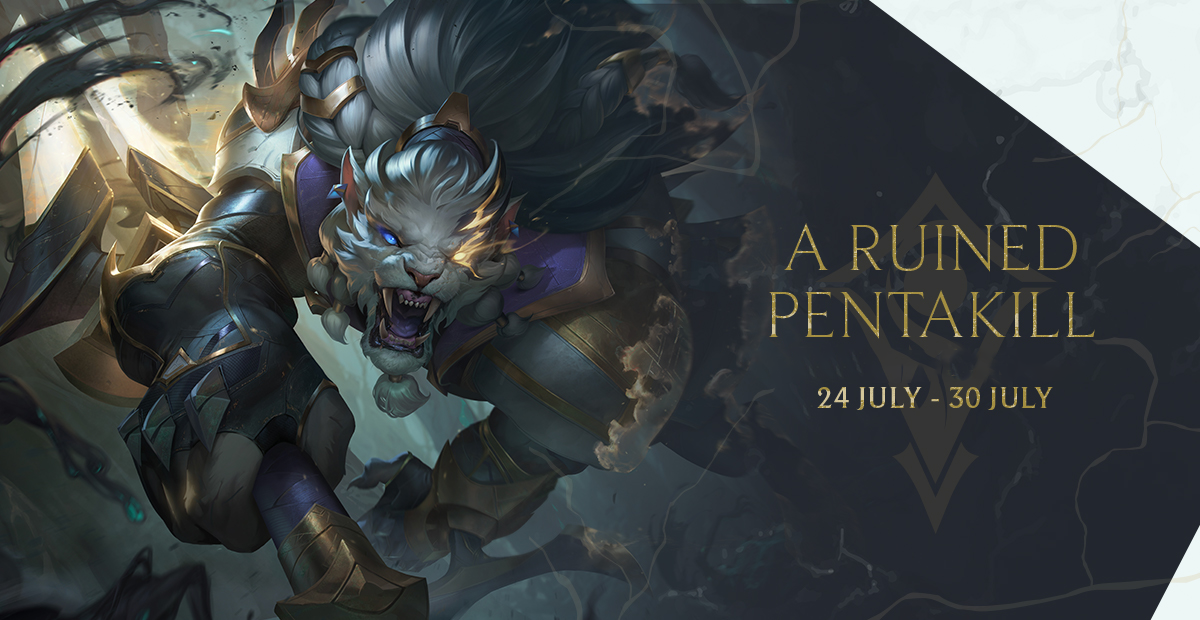 Don't have enough RP to snag the new Sentinels of Light/ Ruined skin(s)? We're launching this additional Pentakill Highlight Contest for you to have a chance to add it to your collection!
We challenge you to send us your best pentakill highlights under 30S OR LESS that utilizes champions from the newly released Sentinels of Light or Ruined Skinline! This means that we are looking for highlights from the following champions:
Important Notes:
•

As we are expecting many entries, we will be asking you to

upload

your highlights onto your google drive, and will be asking you to

share the link to your google drive.

As such, when providing us the link, do remember to set your link so that

anyone can view.
• Do ensure that your video is at least 480p. When uploading to google drive, the initial resolution will be 360p. Thus, it may take awhile for google drive to process your video for a higher resolution.
WHAT ARE THE PRIZES?
🥇 1st Place: 5,000 RP
🥈 2nd Place: 3,000 RP
🥉 3rd Place: 2,000 RP
Honorable Mentions: 1,000 RP
WHEN DO YOU STOP ACCEPTING ENTRIES?
We will be closing entries on 30 July at 6PM (+8 GMT).

ARE THERE ANY RULES?
You may only submit ONE entry per Garena UID. (We're looking for your best pentakill highlight)

Your entry mut depict the champions from the newly released Sentinels of Light or Ruined skinline.

Your entry must be Less than 30 seconds.
Your entry must provide a shareable link that anyone can view so that we may view your entry.
Your entry must be in at least 480p.

Your entry must be in .webm or .mp4 format.

Your entry must be made by you, submitted by you, and made for this contest: this is about YOU showing YOUR highlights specifically for this contest

Your entry can't include any logos, advertisements, product names, or product placements: we don't want Gragas, Esq. writing us any cease and desist letters!