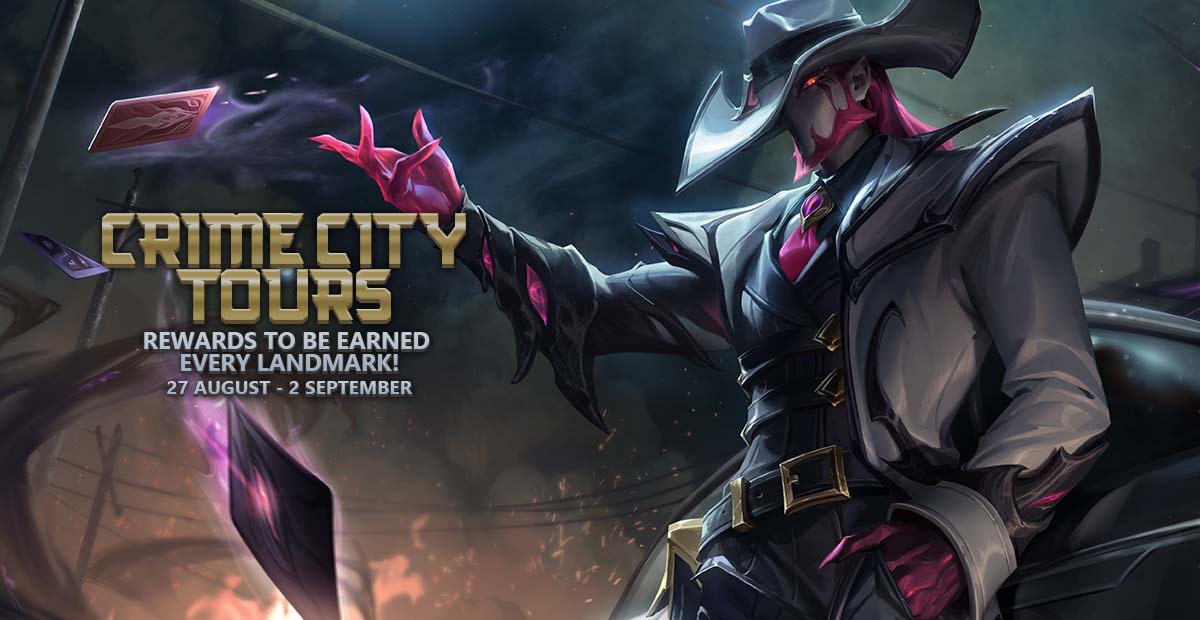 From now till 2 September 11 59 PM GMT+8, explore the Crime City, earn Crime Tokens, and redeem prizes of your choice!
Event mechanics:
1. Welcome to Crime City - Roll for a free promotion first:
a.
One-time use Zone Coupon:
20% off your play cost when first entering the respective color zone.
b.
First Play 1 RP:
Your first play cost only 1 RP!
c.
: No promo...
2. Spend RP to roll a random outcome:
a. Move forward by 1~5 spaces and receive the reward on the space you land on or;
b. Win the jackpot - 500 Crime Tokens!
Note: The play cost will differ based on which color zone you are at:
3. Earn additional Crime Tokens whenever you pass by a Landmark!
4. Earn even more Crime Tokens whenever you complete a full round!
5. Redeem your Crime Tokens anytime for prizes of your choice.
Check out the City Tour

button in the client for more details!
Some commonly asked questions:
Q: When does the Crime Tokens expire?
A: All unused Crime Tokens will disappear when the event ends on 2 September 11:59 PM GMT+8 - please redeem them beforehand.
Q: I accidentally used my RP in this event, can I get a refund on my play?
A: This event is not applicable with League of Legends's store refund policy so please make sure you understand the event rules before committing.
For any issues encountered in relation to this event, please contact Garena customer support.