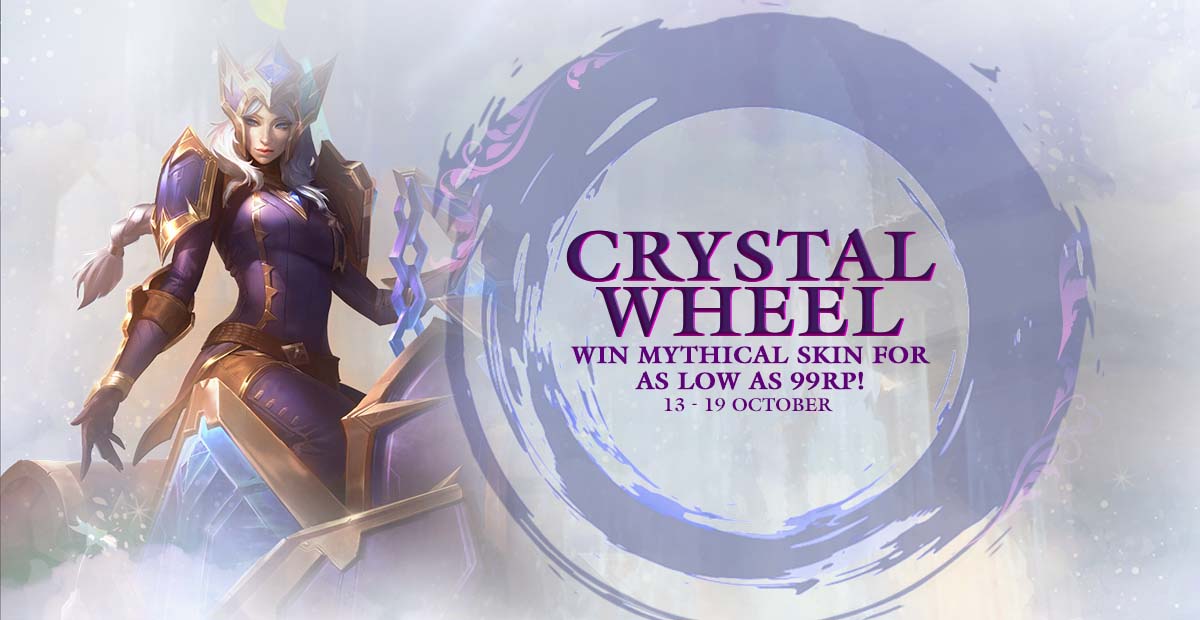 Stand to win mythical skins and more prizes at just 99 RP in - Crystal Wheel!
How to play
1. Spend 99 RP to spin the Crystal Wheel & receive the prize on the spot you land on.
2. Accumulate spin milestones for ADVANCE TICKETS!
3. You can consume an ADVANCE TICKET to land on a spot (1-3 blocks away) from where you're currently on.
TIP: Accumulate advance tickets to easily land on the top reward spot!
To view the event, simply click on the CRYSTAL WHEEL button in the client.
Available in the client from now until 11:59 PM, 19 October GMT+8!
Some commonly asked questions:
Q: I accidentally purchased a prize that I did not mean to!
A: This event is not applicable with League of Legends's store refund policy so please make sure you understand the event rules before committing!

For any issues encountered in relation to this event, please contact Garena customer support.