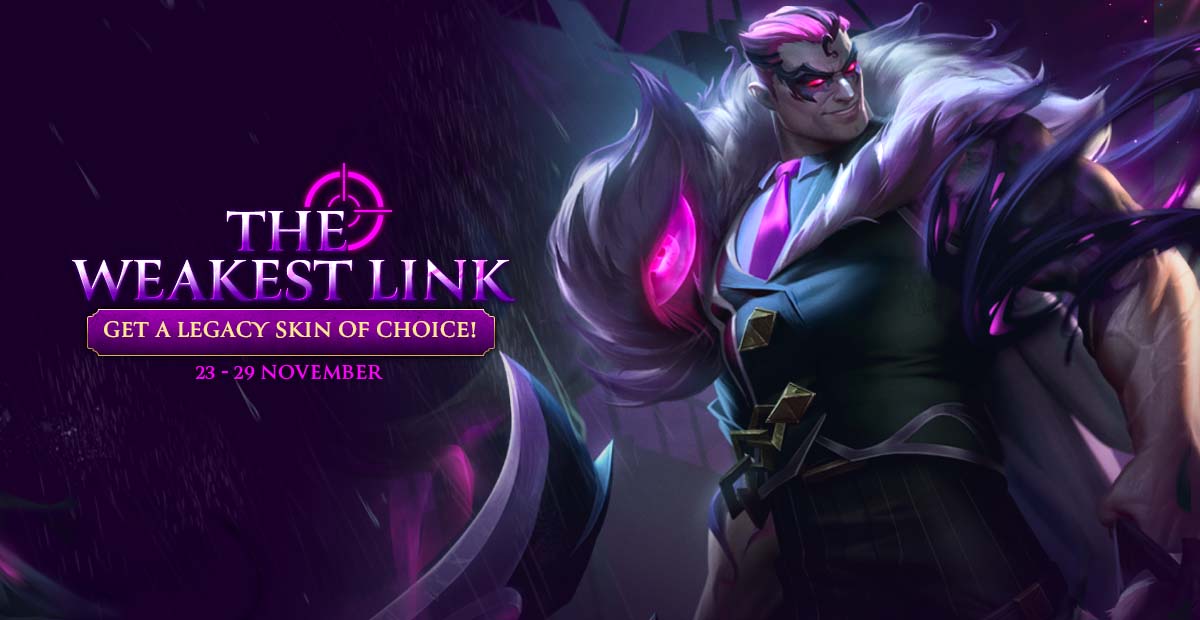 Choose your own prizes that you want to win in this latest event - The Weakest Link!
Search for treasures using RP, & Darius will reward you handsomely with big prizes of your choice!
Event Details
1. Before you start searching for treasures, decide your 10 rewards first:
- Choose 9 out of the 12 available Search Rewards
- Choose 1 Choice Reward
2. Once you have selected your 10 rewards from step 1, simply click on the Search button to search for treasures:
- Search's RP cost will increase after each search
- You will win 1 random prize out of the 10 that you have chosen after each search; and that prize will be removed from future prize pool
3. For every 3rd, 6th, & 9th search that you have done, claim a milestone reward!
4. At any point in time, you can click on the Reset button to reset the entire event:
- The 10 Rewards that you have chosen will be reset
- Your search's RP cost will be reset
- Your searching progress will be reset
- The first reset is free
- Subsequent resets will cost 500RP at first, decreasing by 50RP for every search that you've done in that round
To view the event, simply click on the WEAKEST LINK button in the client.
Available in the client from now until 29 November 11:59 PM (GMT+8)!
Some commonly asked questions:
Q: If the reset cost decreases by 50RP for every search that I've done, does it mean that I can reset for free (0RP) after I've searched 10 times in each round?
A: Yes - that is correct!
For any issues encountered in relation to this event, please contact Garena customer support