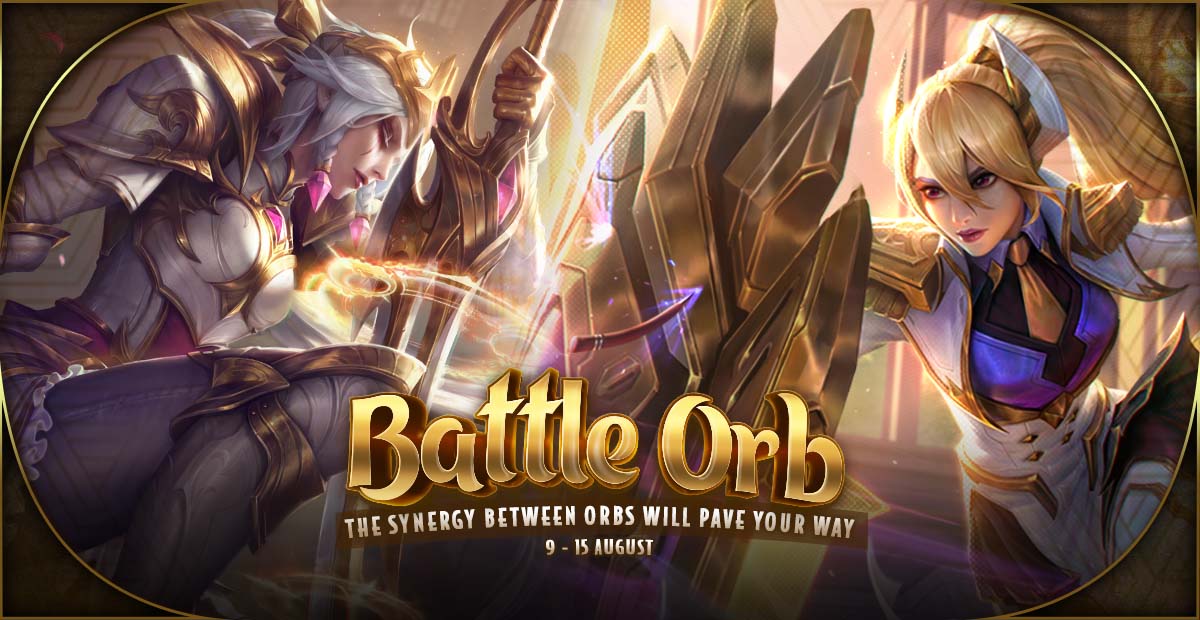 Event Mechanics
1. Spend 99 / 469 RP to draw 1×/5× random Battle Orb(s) - each color corresponds to a specific reward.
TIP: Your first draw is discounted - make it count!
2. You can choose to redeem the reward(s) directly, or exchange it into Battle Tokens.
Battle Tokens can be used to redeem prizes of your choice in the Redeem Zone.
3. Collect all 7 different color Battle Orbs, or the Grand Prize Battle Orb to redeem a Grand Prize of your choice - such as the Battle Queen Diana or Battle Academia Leona Prestige skins!
To view the event, simply click on the BATTLE ORB button in the client.
Available in the client from now until 15 AUGUST 11:59 PM (GMT+8)!
Things to Note
1. To view each colored Battle Orb's corresponding reward - click on the PRIZES tab.
2. [Random Epic Skin] from the Purple Battle Orb is a Hextech Crafting item that can be found in your loot inventory.
3. For the Grand Prize - Battle Queen Diana and Battle Academia Leona Prestige skins come with the Champion, skin, border, and icon.
4. Please spend all your Battle Tokens before they expire when the event period is over!
5. This event is not applicable with League of Legends' store refund policy so please make sure you understand the event rules before committing.
For any issues encountered in relation to this event, please contact Garena customer support